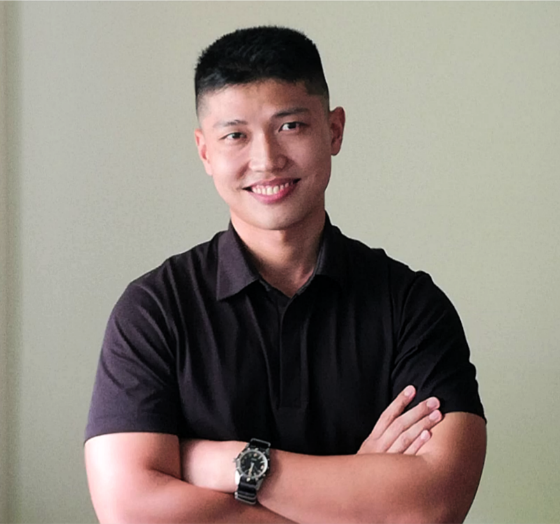 During the COVID-19 pandemic, the interviews with international students of Shanghai Jiao Tong University (SJTU) have been held remotely. This time, the interviewee is Yu You Ling. He may appear to be an ordinary Singaporean, but he actually stood out from a crowd of job seekers and received the offer from Alibaba Group. Let's take a look and see something extraordinary that this ordinary boy has done.
Honing skills at the summer research internship program of SJTU
In the scorching summer of Shanghai, many students would stay in their air-conditioned home, eating an ice pop and enjoy a refreshingly cool moment. While some others would make use of every minute on campus to study, and Yu You Ling is one of those hardworking students.
As Han Yu, a well-known Chinese scholar in the Tang Dynasty said, "Achievements are reached by hard work rather than recreation; actions are done after thorough consideration rather than casual decision." With a desire to go beyond his field of study, Yu You Ling, a student specializing in media, has been constantly thinking about how to learn more, including the research methods in the field of design, in an attempt to facilitate innovation in his major field of study. In the summer of 2019, he went from Shenzhen to Shanghai for the summer research internship program organized by SJTU under the tutelage of Dai Linong: the Internship Program for International Students at the User Study Laboratory of SJTU School of Design. "While applying for the program, Ling told us that he majored in media but had a lot of interest in design. After a short period of hesitation, our team finally decided to enroll him in the program in light of our mission to make SJTU design more international and in view of this avid student's aspiration for interdisciplinary study."
The SJTU summer research internship program is aimed at promoting international research cooperation and providing excellent international students from all over the world with a summertime opportunity to study and communicate with senior professors at a first-class research lab. Since it was initiated in 2016, over 200 excellent international students have been enrolled in the program at SJTU, where the Chinese and international teachers and students searched the literature, conducted experiments, held group meetings, and discussed topics, giving them a great experience of SJTU's good academic atmosphere. It is of important and far-reaching significance to build the world-class university and academic disciplines, promote the implementation of SJTU's international strategy, build the brand of Study in China for SJTU, elevat the international impact of its education and research, and expedite its progress towards internationalization. The program Ling applied for is aimed at intercultural design studies with international specialized research methods and processes based on any given topic of businesses. A double-supervisor system is applied to the program, allowing students to apply for a business supervisor based on their interest in addition to senior SJTU teachers. Business supervisors would give students their recommendations on fields of study and introduce the latest developments in relevant industries in China.
Small class size is adopted for the program. In a team of five students, Ling was the oldest, who volunteered to be the team leader and manage the class. As this was the new field to Ling, he worked harder than other students: he would interact with teachers and students in class and review various design references in off-class hours. Apart from the courses included in the program, such as panel discussion and field research, he was also very much dedicated to publicizing the program by using his specialty in media. Every week, he would write and publish a report on the progress of the program and meticulously work on information collection, photography, editing, and graphic design.
Ling said that he learned a lot, albeit the short duration of the program. The curriculum of the program was based on two graduate courses in the field of design: user study and design research. For the design of user experience, it was important to identify user demand of products and spaces, understand the physical and psychological needs of users based on user surveys, and develop design goals for user experience. The Head of the program, Mr. Dai, structured the courses by dedicating two or three courses every week to theoretical instruction and focusing on developing the capability of designing front-end user experiences. The businesses contracted for the program were sourced from a well-known community of designers known as "Fish Tank". Ling's then business supervisor, Liu Yiqing, was the chairman of the "Fish Tank". Mr. Liu and Mr. Dai organized a variety of visits to businesses. The students visited the headquarters or offices of multiple businesses such as Huawei, Yitu, Alipay, and Google's Shanghai office, where they talked with their seniors working there. "Visiting these famous enterprises, experiencing the latest developments in design, and communicating with designers face to face were rare opportunities. With these opportunities, I could have an intuitive understanding of the working environment in a specific industry in China, gain a deep understanding of the Chinese market and culture, and discern the differences between social and campus environments, thereby acquiring the thinking and ideas of those designers," he said. At the same time, he communicated a lot with his Chinese counterparts to exchange ideas. Also, he contributed to an intercultural comparative study on design and delivered a keynote speech, winning the recognition of the team.
Based on the high-intensity training in the program, Ling, who had had no knowledge of design, managed to produce with other students a well-written report on their hands-on experience, marking a successful attempt at shifting from a non-design to the design field.
Job offer amid the COVD-19 pandemic
Amid the grim employment picture this year still gripped by COVID-19, Ling, who has been persevering and pushing himself to the limit, managed to find a job in the design industry after graduation. After receiving the offer from Alibaba Singapore, he told his teachers the good news and said, "My experience at SJTU is exactly why I was chosen by Alibaba!"
Ling said he had been at sea and disappointed with no feedback from numerous job applications, just like everybody else at his age. To achieve financial independence as early as possible after coming of age, he also tried various part-time jobs. That's why he very much cherished the opportunity to get enrolled in the program, and it was in this program that he finally found what he wanted for his career development. After reviewing his CV and communicating with him in the first round of Alibaba's interview, the interviewer thought he would be qualified for a more challenging position than the office assistant that he had originally applied for: the position of live streaming studio operations. In the second-round interview, thanks to his adequate research and preparation, he eventually beat other competitors and was offered a job at the company.
As much of Ling's work depended on the timing of live streaming, he would have to work day and night at times,but his amiable and gentle personality has won much acclaim from his team and customers. Without Taobao or Tmall in Southeast Asia, Alibaba operates Lazada for local customers. Ling said, "As our promotion goes deeper in Southeast Asia, people are increasingly accepting and following live streaming. Viewers can directly communicate with anchors, just as they would do in bricks and mortars. But it may not apply to other regions. China has a booming online celebrity economy, whereas, in Singapore, authoritative people in a specific field would be invited for live broadcast, which would also lure a large audience."
The dream of an environmentally-aware boy
As an environmentalist, Ling said he had not drunk bottled drinks and refrained from plastics for over two years. Despite having received the Alibaba offer, Ling has also been working on a small business startup project with his partners for operating green home plants and environmentally-friendly crops, which has been subsidized by the Singaporean government. "As is universally known, Singapore is reliant on food import. Given the disrupted food supply in Singapore, my friends and I came up with a proposal for green home plants and environmentally-friendly crops. It would not only help create a better home environment but help satisfy daily dietary needs. Our contribution may be small, but as I learned from the SJTU program, we can find a lot of solutions from design to improve our lives. In times of uncertainty, we can choose to be frustrated or find solutions and believe our lives could be better with brand new ways. We have to find anything that could serve to change our lives and design life and the future," he said.
"I wish someday I could make a difference in environmental protection or new energy. That's why I need to continue my studies," said Ling. He is now preparing for a graduate program of SJTU while working at Alibaba, with the hope of learning as much as he could from SJTU in preparation for successful career development. "During my study at SJTU, I was deeply touched by the teachers and students. We have a group of teachers who are as passionate and dedicated as Mr. Dai. I very much admire their dedication and pragmatism, as I believe it's great to persevere!"
By Zhao Dinghui
International Student Center
SJTU International Affairs Division