The 2023 University of Michigan-Shanghai Jiao Tong University Joint Institute (UM-SJTU JI, JI hereafter) New Student Opening Ceremony was held at the Chen Ruiqiu Building of the SJTU Minhang Campus on the evening of September 8.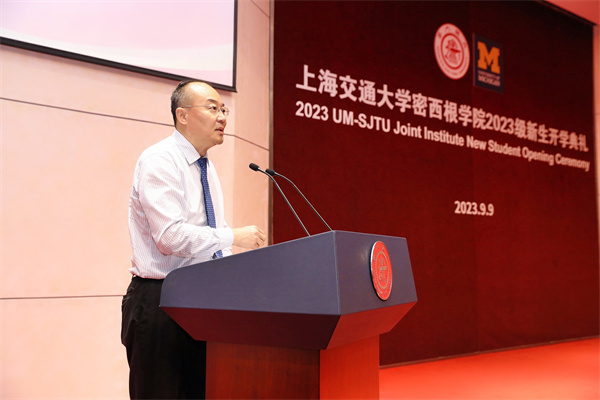 Deputy Secretary-General Wa Zong of China Education Association for International Exchange delivered a congratulation speech on behalf of the Ministry of Education for the ceremony. He emphasizes the importance of globalization in education, the value of international collaboration, and the potential for students to have a significant impact on society's development by embracing global citizenship and seizing opportunities for learning and growth during their academic journey. "With technology and science advancing rapidly, education is no longer confined to the classroom alone. It's about understanding how the world operates, promoting the advancement of technologies upon which society relies, and building the sense of global citizenship that you are about to embrace."
Zong who praised JI as a most exciting example of international education in China said to the new students:"As the youngest generation in this unique institute, like previous JI students, you have the opportunity to start early and be exposed to numerous opportunities and challenges through the international education strategy that the Joint Institute offers."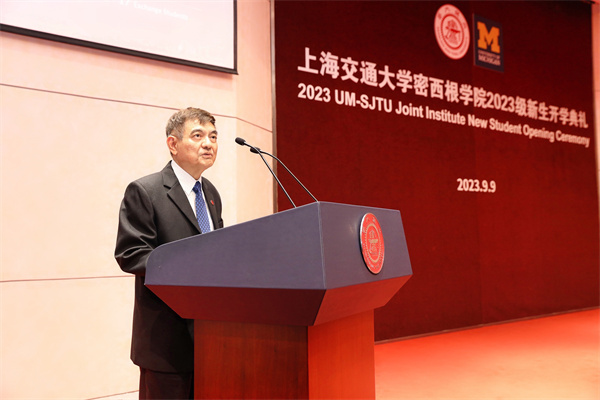 In his opening remarks, JI Dean Chien-Pin Chen welcomed the record-high number of new students including 335 undergraduates, 94 graduates and 41 international students from 21 countries. With a brief introduction of JI and its recent developments including a new UM-SJTU 10-year partnership agreement that commits continuous support to JI, the dean encouraged the freshmen to foster curiosity, prioritize collaboration, and remain receptive in the coming years of their campus life at JI.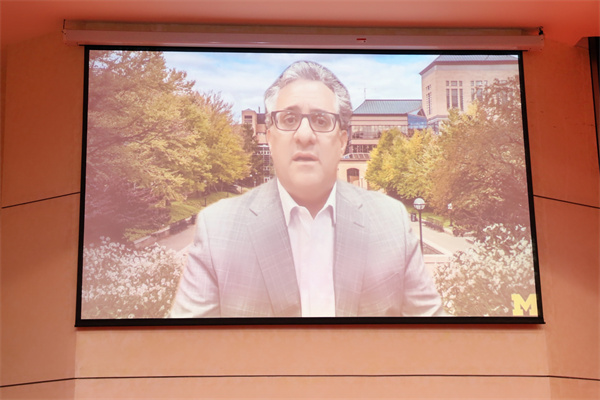 Steven Ceccio, interim dean of the UM College of Engineering, sent his greetings to the new students via a pre-recorded video. "We are so excited that you are joining our global community. You are embarking upon a journey where you will not only become an exceptional engineer, you will have opportunities to grow as a leader and scholar who is highly skilled in working with people across cultures, who embraces innovative thinking and who will have a positive impact on the world," he said.
Founder and CEO of Suzhou Sophoton Tech. Co., Ltd. Yan Zhao, JI undergraduate alumnus enrolled in 2006, shared his studying and working experiences with the new students. He also offered his personal suggestions to the freshmen: try new things, go explore and experience, live bold.
Chengrun Li, president of JI Student Union welcomed the new students to JI. He suggested the freshmen need to expand their horizons before choosing their own paths. "JI has provided us with a great platform. Go ahead and appreciate this diverse world with an open mind and experience a variety of life. I believe you will realize a higher level of improvement in your vision and thinking."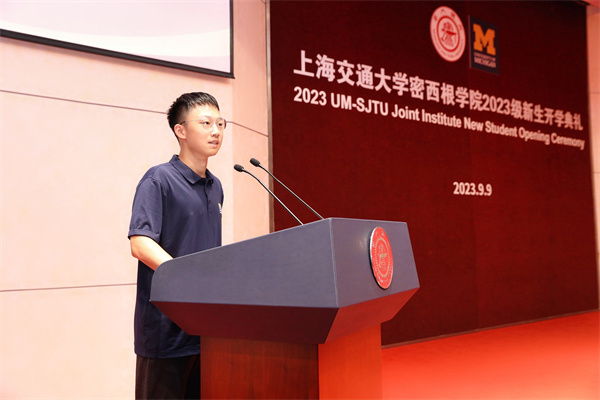 Freshman representative Kangyu Sun expressed his excitement and expectation for the college life. Being focused, patient and responsible is important to study at JI in the following years, said Sun while sharing his points of view with the new students.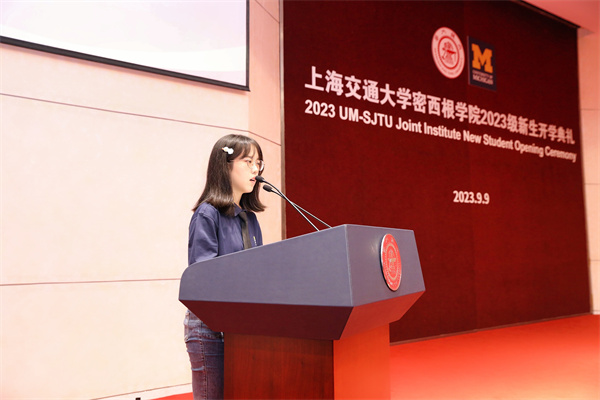 New doctoral student Zitong Fang shared two reasons of choosing JI for his doctoral research: the institute's exceptional research platform and its dynamic and creative community. He encourages his fellow students to embrace opportunities, face challenges with determination, and strive for excellence while cherishing their time at JI and making meaningful contributions to society.
International freshman from Kazakhstan Dayana Khegay said he was thrilled to be at JI as it is renowned for its exceptional graduates, world-class faculty, and dynamic, innovative learning environment. He called on his fellow students to absorb knowledge and grow together, using the analogy of a little nut growing into a mighty oak. "Let's stand together as the driving force of progress in the 21st century! We're here to make waves, break molds, and chase dreams."
During the ceremony, JI alumni representatives from all around the world also sent their greetings and wishes via video for the new students.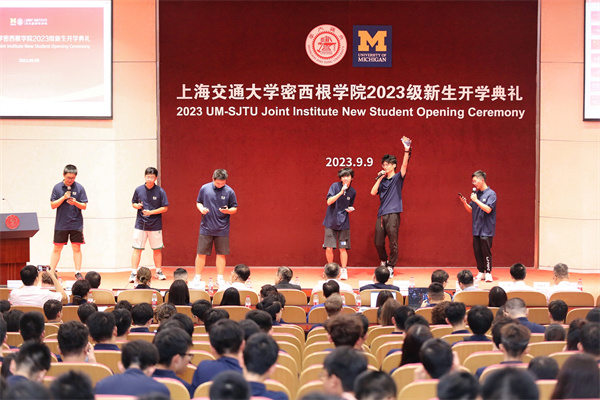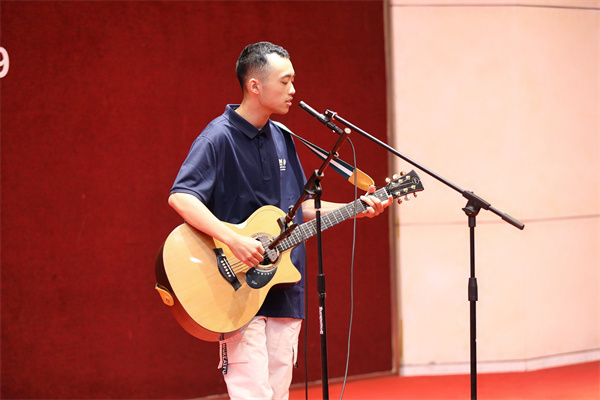 Performances of freshmen students before the ceremony
Group photo of attendees
Source: SJTU JI
Editor on Duty: Cheng Yan
Responsible Editor: Qianqian Jiang, Yuhe Fu