Hanxuan Zeng, an undergraduate student from the University of Michigan – Shanghai Jiao Tong University Joint Institute (UM-SJTU JI, JI hereafter), has been awarded a national second prize in the final of the 16th National University Student Social Practice and Science Contest on Energy Saving and Emission Reduction held in Nanjing in August.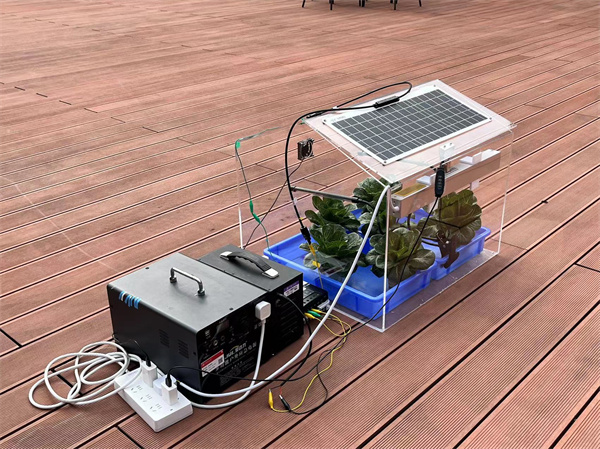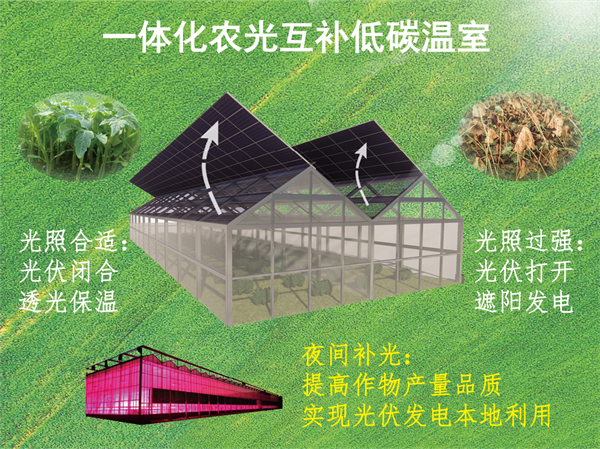 Explanatory photo of the winning project
Zeng's achievement stems from his leadership in a team that developed a pioneering solution for sustainable agriculture. Facing challenges posed by population growth and climate change, the team recognized the potential of greenhouse technology. In their entry project titled "Integrated Agri-Photovoltaic Complementary Low-Carbon Greenhouse Based on Dynamic Matching Strategy", the team improved upon traditional greenhouses by introducing a dynamic matching strategy-based agri-photovoltaic complementary technology.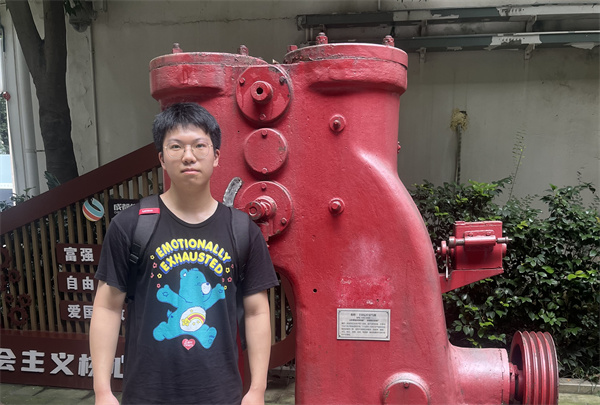 According to Zeng, a JI Mechanical Engineering major enrolled in 2019, this innovative system adjusts photovoltaic panels and ventilation in real-time to optimize crop conditions. During excessive light and high temperatures, the panels rotate to increase electricity generation and mitigate plant light inhibition. Conversely, in low-light and low-temperature conditions, they function as the greenhouse roof while the ventilation system maintains optimal temperatures. Nighttime energy stored in the photovoltaic system powers LED lights for supplemental crop lighting. The team's system also includes a rainwater collection feature, promoting sustainable agriculture by conserving water, sequestering carbon, and enhancing crop yields.
While reflecting on the competition, Zeng emphasized the importance of teamwork and innovative thinking. He credited their success to effective collaboration within the team and their ability to find novel solutions to complex problems. "Throughout the competition, we encountered various challenges and difficulties, but through unity, cooperation, and brainstorming, we transformed these challenges and difficulties into valuable experiences."
More than 50,000 students from 638 Chinese universities attended the 16th national university student contest themed "Energy Conservation, Emission Reduction, and Green Energy" this year. The competition launched in March aims to guide and promote university students to engage in innovative practices closely related to the "dual carbon" policy and national major demands.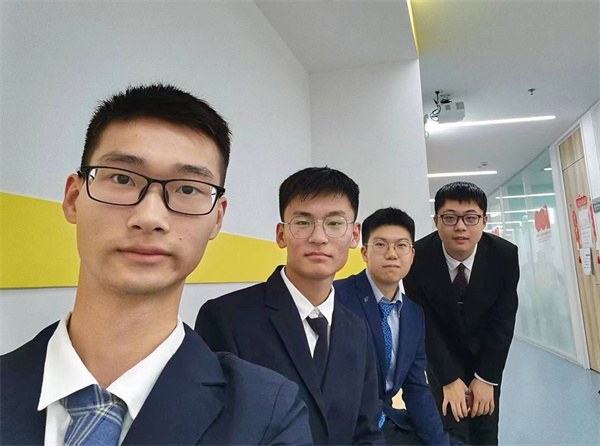 Group photo of the project team
Editor on Duty: Diwei Chen
Responsible Editor: Qianqian Jiang, Yuhe Fu