From July 6th to 9th, 2023, the "International Youth Exchange Conference", co-sponsored by Shandong Provincial People's Government, the Chinese People's Association for Friendship with Foreign Countries and All-China Youth Federation, was held in Shandong province. Professor Zhou Bin, Director of the Chinese Calligraphy Culture Education and Communication Center at School of Humanities, SJTU and Chairman of the United Nations NGO "Junior United Nations of Calligraphy", led the international students Babar Zaman Khan and Taguhi Karapetyan from our university to attend the conference.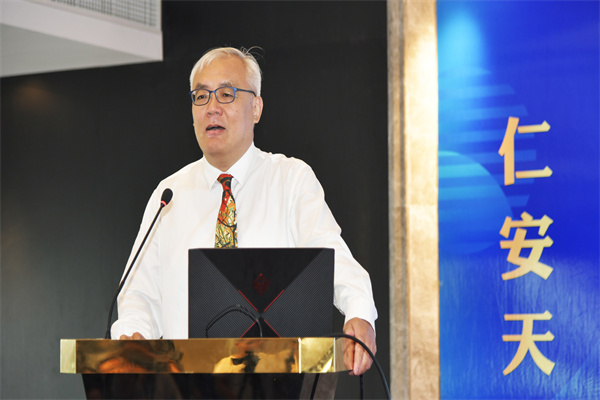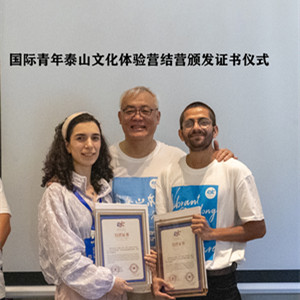 As an important part of the Global Challenge Program "Cultivating and Practicing Public Diplomacy Skills at the United Nations for Students of Jiao Tong University", Professor Zhou Bin not only led his students to UNESCO for overseas forums, but specifically provided them with the opportunity to engage in cooperative exchanges with youth leaders and elites in the field of humanities innovation and entrepreneurship. Under his guidance, the international students visited the steles, and gave keynote speeches on "Mount Tai Inscriptions and the International Dissemination of Chinese Calligraphy". Meanwhile, Professor Zhou introduced his creative concept of inviting the then UN Secretary-General Ban Ki-moon to write the Chinese calligraphy work "Mount Tai, the Greatest Under Heaven" in 2016, which provided new cultural connotations for the international communication of the mountain and its inclusive and harmonious ideology deepened the positive impression of Chinese culture on young scholars from various countries around the world.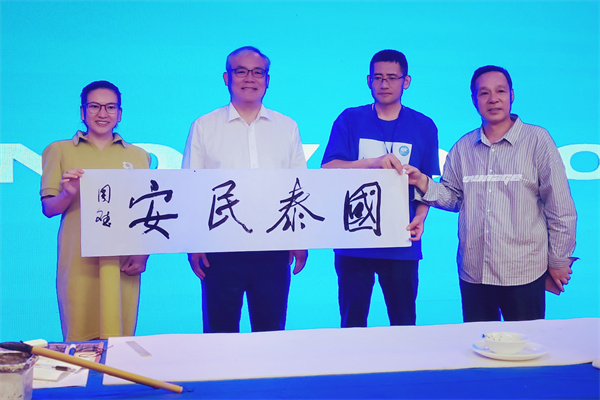 The international students who participated in the activities said, "Hosting the International Youth Exchange Conference on Mount Tai, a dual heritage site inscribed by UNESCO, with the theme of 'Harmony and Shared Prosperity -- Contributing Youth Power to Building a Community with a Shared Future for Mankind', provides a valuable opportunity for young scholars from around the world to understand Chinese culture and contemporary China. This activity has laid a solid foundation for the next activity of the Global Challenge Program at the United Nations headquarters for Students of Jiao Tong University, specifically the "International Humanitarian Day", where we will have more and better harmonious stories about China to share with diplomats from various countries on the United Nations platform, promoting mutual learning of world civilizations and international cultural exchanges".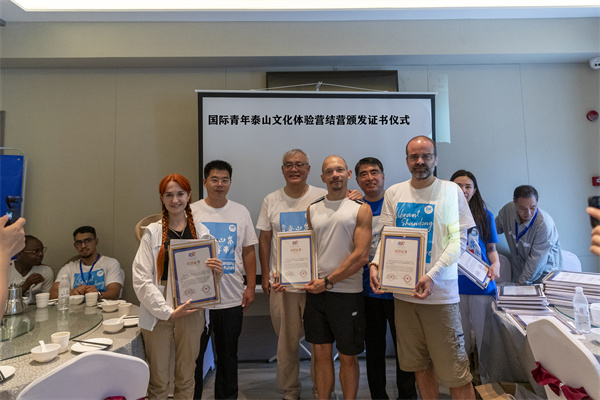 With the support of the International Affairs Division of SJTU, Professor Zhou Bin has undertaken multiple Global Challenge Projects in recent years. He has led his students to attend important events at the United Nations headquarters and UNESCO, expanding the international influence of Shanghai Jiao Tong University on multilateral external platforms, and further cultivating the international organizational competence of the students.
Written by Yu Sixu
Photo by Mount Tai Cultural Research Institute
Translated by Zhang Jingyan, NingboTech University
Edited by Zhang Yihan
Editor on Duty: Diwei Chen
Responsible Editor: Qianqian Jiang, Yuhe Fu