The International Congress of Ecology was successfully held in Geneva and online from August 28 to September 2, 2022. It is a series of conferences of the International Association of ecology (INTECOL), which is a platform for communication and cooperation between ecologists and national ecological societies worldwide. The conference is held every four years and is the largest and most influential international event in ecology.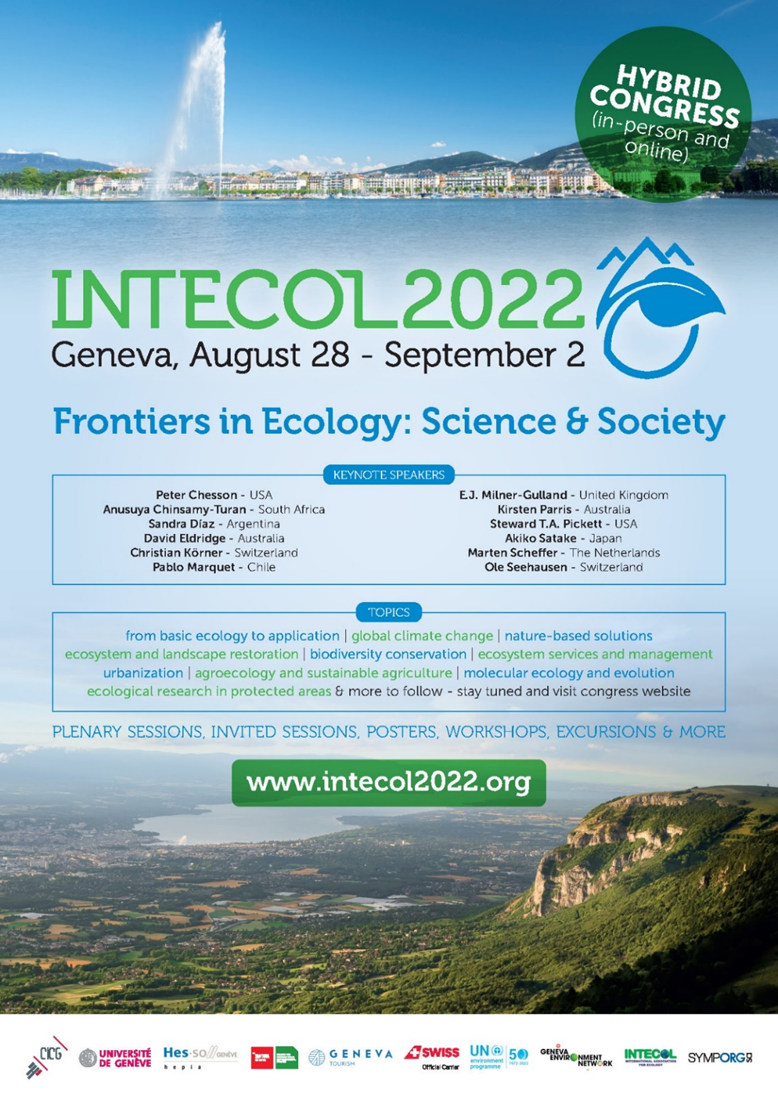 Conference Poster
Yue WU, a 2021 MLA graduate student supervised by Assistant Professor Liqing ZHANG from the School of Design, attended the conference and gave an oral presentation on the topic "The Association between Urban Green Spaces and Health Expenditures in Downtown Shanghai" in the session "How urban green space is good for people".
In recent years, the health value of UGS (urban green spaces) has been a hot topic of research in urban ecology and public health. However, there is a lack of research on whether UGS can reduce public health expenditures. WU's study constructed an association between the attribute characteristics of different types of UGS and different health expenditure indicators in downtown Shanghai. And found that some of the UGS indicators were significantly negatively associated with health expenditures, indicating that high-quality coherent UGS can reduce health expenditures to a certain extent. The results highlight the importance of transitioning from incremental expansion to stock optimization of UGS construction, which has important implications for the planning and optimal design of UGS in high-density cities, and has reference value for improving people's health and promoting the construction of healthy cities.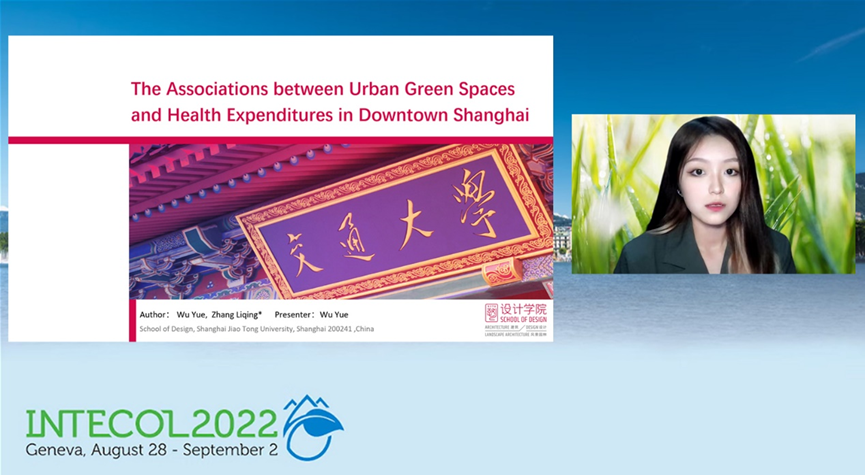 Online meeting interface