With the budding trees and blooming flowers, once again we greet the arrival of the lovely springtime. The weather at present is fine and pleasant, the air full of promises for new births, as time passes leisurely - it is undoubtedly a most suitable time for sightseeing. Hence, to enrich the extracurricular activities of the foreign students besides deepen their cognition in Chinese culture, the School of International Education had organized a cultural tour which attracted 120 foreign students from America, France, Japan, Korea, Indonesia, Burma, Nepal, and so on.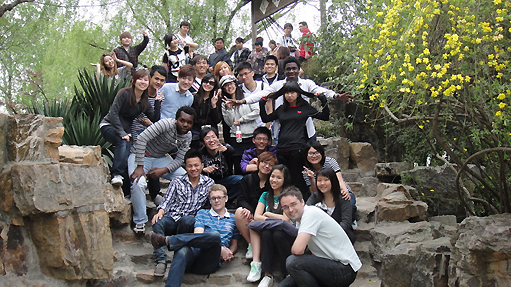 The first featuring spot was Yangzhou, a famous historical city sitting on the northern bank of the Yangtze River. Here, the tour guide led the students to visit the Da Ming Temple and the Slender West Lake. Built by the noted Chinese monk Jianzhen 1,500 years ago, the Da Ming Temple is rich in historical value and cultural background. Thus, it can be considered as one of the precious cultural treasures in China. Meanwhile, the picturesque and fascinating scene at the Slender West Lake is simply breathtaking. The students were deeply enchanted by the scenery that they lingered on without any thought of leaving.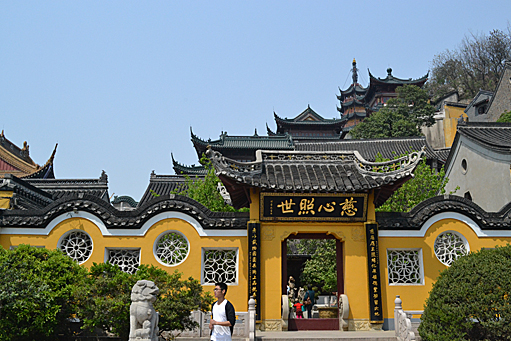 At the second day, the group reached Zhenjiang, another well-known historical city in the southwestern Jiangsu Province. The gracefulness of Zhenjiang is totally pure and free from vulgarity. The students had a whale of time here. They visited Jiaoshan and Jinshan which differ in their beauty. The beauty of Jiaoshan is majestic and powerful in strength, while the beauty of Jinshan is simply delicate and elegant. All of the students were struck by the magnificent scenery and were led up to meaningful afterthoughts.
The trip produced a lot of favorable comment from the foreign students as it had given them a chance to obtain in-depth understanding of Chinese local culture, especially the Wu Yue Kingdom. On top of that, this availed them much in studying Chinese Language and knowing more about China. In addition, they had experienced cultural exchange from the trip, and with further mutual understanding of each other, the growth of friendship among them had been contributed. Thus, many of them express their support in such activities and say that they are willing to participate in this kind of activities.