Brief Introduction
State Key Laboratory of Oncogenes and Related Genes (SKLORG), affiliated with Shanghai Cancer Institute and Shanghai Jiao Tong University, was approved to set up by the National Planning Commission of China in 1985. It was accepted by the state and formally opened in 1987. SKLORG now has 66 faculty members, including three academicians of the Chinese Academy of Engineering, one member of the China National Funds for Distinguished Yong Scientists, one member of Cheung Kong Scholars Programme, and one member of the China National Plan of "One Thousand Talented Scholars".
In recent ten years, SKLORG was granted by more than 30 national projects. The Laboratory has won 18 prizes from the National Government and Shanghai Municipality including two prizes of the National Science and Technology Awards, obtained 64 national warranted-patents and four international warranted-patents, published more than 400 peer-reviewed research articles, and trained 121 graduate students including 47 Ph.D. candidates.
SKLORG, with an overall floorage of 5,300 square meters, is provided with 36 sets of state-of-the-art experimental equipments including ultra high speed flow cytometer (MoFlo XDP), live cell station (IX81), laser microdissection (Leica AS/LMD), DIGE, ABI7900, HPLC (Agilent 1200).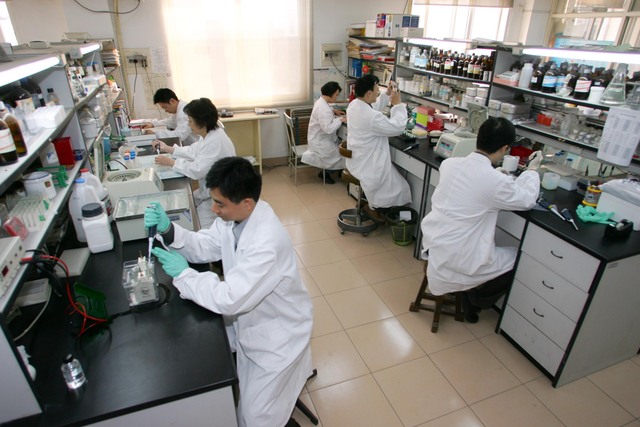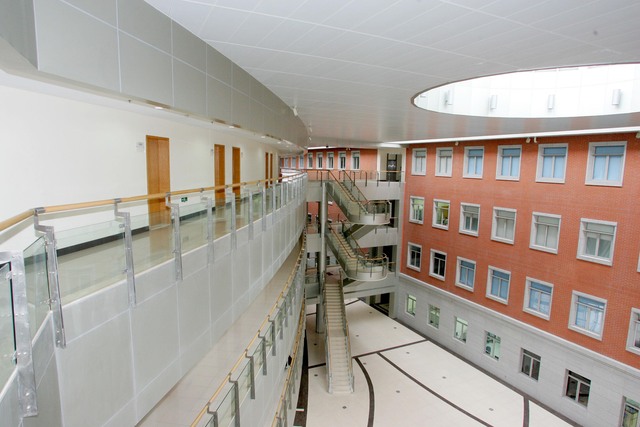 ---
Members
Director: Academician, Professor Wang Hongyang
Director of Academic Committee: Professor Yang Shengli, the academician of the Chinese Academy of Engineering
Team Members: Professor Gu Jianren, the academician of the Chinese Academy of Engineering, Yang Shengli, the academician of the Chinese Academy of Engineering, Professor Wang Hongyang, the academician of the Chinese Academy of Engineering, Professor Qin Wenxin, Professor Li Jinjun, Professor He Xianghuo, Professor Xiang Yongbing, Professor Tu Hong, Professor Liu Yongzhong, Professor Chen Guoqiang, Professor Cheng Jinke, Professor Xu Yuhong, Professor Shao Zhifeng, Professor Ao Ping, Professor Wu Qiang, Professor Tao Shengce, Professor Li Zonghai, Ph.D. Li Chao, Ph.D. Zou Gangming, Ph.D. Zhang Zhigang.

---

Research Fields

Systems biology of cancer: the aims are to discover and characterize novel genes and explore their roles in cancer development, to investigate the risk factors of primary liver cancer by means of large-scale prospective cohort studies, to determine the molecular mechanism of HBV-induced liver cancer, to discover the regulatory mechanisms of nervous system, endocrine system and immune system in hepatocarcinogenesis, and to conduct research on liver cancer genome - transcriptome - proteome - metabolome.
Cancer stem cell and tumor microenvironment: the objectives are to identify specific markers of cancer stem cell in liver cancer, to establish the technology of separation of liver cancer stem cell from primary liver cancer, to explore the molecular mechanisms of bone marrow stem cells in the development and progression of human hepatocellular carcinoma, to systematically investigate the regulatory mechanism of signaling molecules, in particular, immune-related factors in liver cancer stem cell, and to reveal the roles of tumor microenvironment in liver cancer.
Cancer translational medicine: the purposes are to establish the non-viral vector system for cancer gene therapy, to establish liposome drug delivery systems targeting liver cancer cells, and to develop therapeutic monoclonal antibodies for cancer therapy.

---

Research Achievements

Identification of oncogenes from human primary hepatocellular carcinoma (HCC) and SMMC7402 hepatoma cell line was awarded the National Science and Technology Award (Grade II) in 1987.
Establishment of high-throughput platform and functional screening for novel genes the Shanghai Municipal Science and Technology Award (Grade I) in 2004.
Identification and functional studies of novel gene clusters related to HCC from chromosome 17p13.3 the Shanghai Municipal Science and Technology Award (Grade II) in 2005.

---

Cooperation

Project: Role of p63 and the related pathways in epithelial stem cell proliferation and differentiation and in rare EEC-related syndromes, cooperating with the VIB Ghent University.
Project: Pre-clinical and clinical studies on the antineoplastic effects of strategies aimed at inhibiting proton pumps, cooperating with the Italian National Institute of Health.
Project: Technical cooperation on GE11-PEG-lipsome Mediated Drug Delivery System, cooperating with Guangzou Regenex Corporation Co. Ltd.