Zhang Xi's Team Won Grand Prize in the First Screening on Best Practice of Applied Algorithms
On July 7th, the final and the algorithm summit of the First Screening on Best Practice of Applied Algorithms (BPAA) was successfully held. The team led by Professor Zhang Xi from School of Mechanical and Power Engineering, SJTU, won the BPAA grand prize with their project "Data-Driven SOH Estimation and Fault Diagnosis of Power Battery".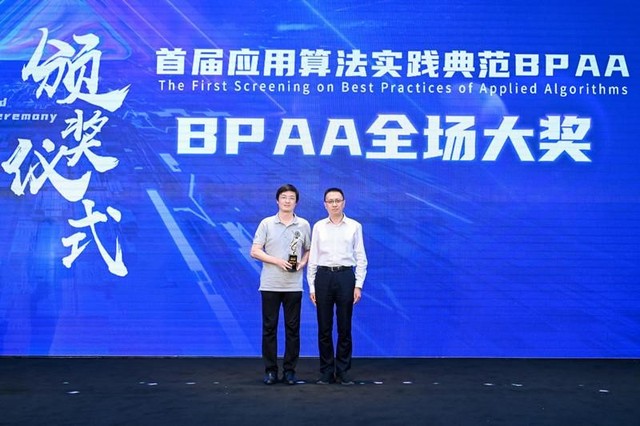 The project is directed by Prof. Zhang Xi, and team members include Liu Liangjun, Zhu Jingzhe, Kong Jinzhen, Gao Yizhao, and Sun Kundi. In recent years, spontaneous combustion accidents have become a large obstacle to the development of the new energy automobile industry. To deal with this problem, Prof. Zhang's team proposed a concept called data-driven "virtual battery", which captures dynamic and static battery operation information through time series data and deep learning algorithms, lowering the error margin of the state of health (SOH) estimation to 1.45% (the highest accuracy in the world). The team also proposed a fault diagnosis model and proactively explored its potential for industrial application.
The First Screening on Best Practice of Applied Algorithms (BAPP) is one of the four major brand activities of the 2021 World Artificial Intelligence Conference, which extensively recruits benchmark algorithm practice projects and cutting-edge algorithm application talent. BPAA has officially launched the solicitation on April 1st this year, attracting 228 project registrations from more than ten countries and regions around the world. Through strict selection process, only one project stood out and was crowned the BAAP grand prize.
Intelligent Vehicle Research Institute, SJTU
Source: School of Mechanical Engineering, SJTU
Translated by Fu Jing
Proofread by Xiao Yangning, Fu Yuhe