World's First Child Transcatheter Pulmonary PT-Valve® Implantation by SJTU Children's Medical Center
The Department of Cardiology of the National Children's Medical Center (Shanghai), also known as Shanghai Children's Medical Center Affiliated to Shanghai Jiao Tong University School of Medicine, has successfully completed a minimally invasive transcatheter pulmonary valve (PT-Valve®) implantation, which is a key R&D project of the national "13th Five-Year Plan".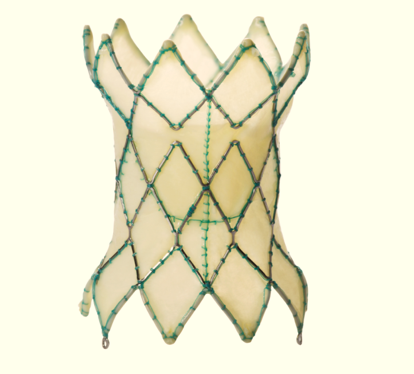 PT-Valve® is a new interventional pulmonary valve developed by a Chinese enterprise, and this is the first transcatheter interventional implantation of this valve in a children's hospital.
Transcatheter pulmonary valve implantation is mainly designed for the treatment of severe pulmonary regurgitation induced by the surgery of complicated congenital heart disease, a complication commonly seen after tetralogy of Fallot. Severe pulmonary regurgitation leads to the expansion of the right ventricular cavity, followed by a decline in the function of the right ventricular contraction and drainage, and a substantial loss in the patient's exercise tolerance, thus resulting in arrhythmia.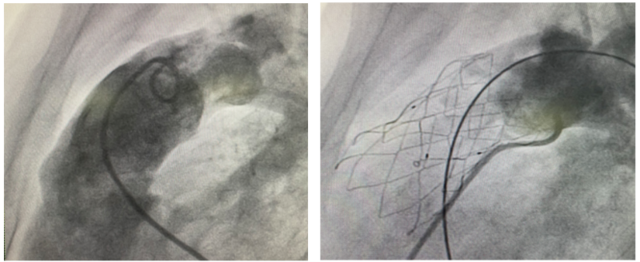 Severe regurgitation of pulmonary valve shown before the implantation (left)
Regurgitation stops after implantation (right)
Recently, a team led by doctor Gao Wei, Liu Tingliang and Guo Yin from the Department of Cardiology of Shanghai Children's Medical Center performed a transcatheter pulmonary valved stent implantation for a 16-year-old girl by implanting the latest PT-Valve®. The surgery lasted only one hour and the afterwards cardiovascular angiography and cardiac ultrasound examination showed that the pulmonary regurgitation disappeared without the interruption in blood flow. The surgery proved to be a complete success, and the patient has been discharged from the hospital. At present, this new technology is being applied into more scenarios.
Author: Shanghai Children's Medical Center Affiliated to SJTU School of Medicine
Translated by Zhang Wenying
Proofread by Xiao Yangning, Fu Yuhe