【TDLI】TDLI Director Frank Wilczek Awarded 2021 Shanghai Magnolia Silver Award
Frank Wilczek, Director of TDLI and 2004 Nobel Laureate, was awarded the honor of 2021 Shanghai Magnolia Silver Award for his contribution to the science community in Shanghai.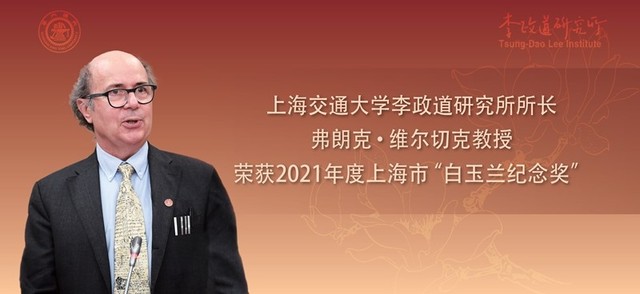 Shanghai Magnolia Silver Award is a title of honor, issued annually by the Shanghai Municipality since 1989, in recognition to foreign nationals, who have dedicated to the city's economy and social development as well as foreign exchanges. Candidates are from a wide range of industries including economies, finance, trade, shipping, education, science & technology, culture, public health, environmental protection, as well as foreign exchanges.
As TDLI Director, Frank has been actively involved in a series of business, varying from the Institute's vision, mission, and value, to management mechanism, research directions, talent recruitment, scientific coordination, outreach activities, etc.
Since 2017, Frank has invited 20 top scientists from leading universities and institutes, as TDLI International Advisory Committee (IAC) members, to advise on subjects from vision on scientific opportunities, operational infrastructure, talent incubation, to better service for the science community.
A group of young talents from the United States, UK, Germany, France, Japan, etc. have since joined the Institute with Frank being part of the recruitment commission.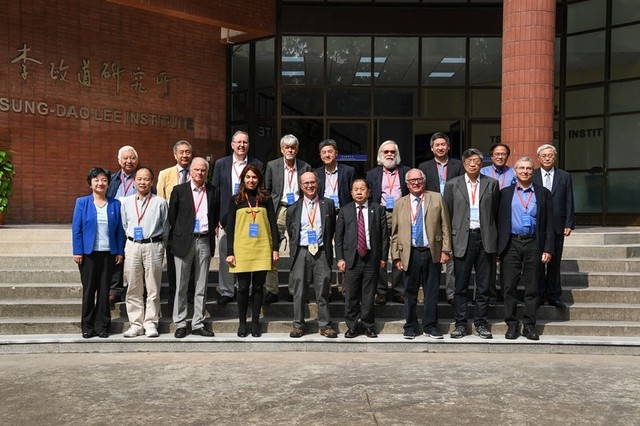 With Frank's connection, a number of high-level scientific activities were rolled 16 out, such as the TDLI International Conference on Emerging Frontier of Physics, where 5 Nobel laureates and dozens of academicians attended, and hundreds of scientists gathered together.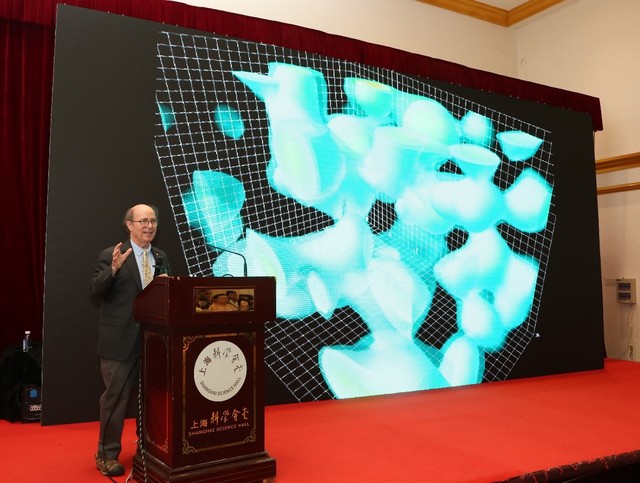 Frank also shows strong interest in public outreach and branching out to the realm of art. By delivering dozens popular science reports at Shanghai Science and Technology Museum, Shanghai Library and other science education centers in the past few years, he shared visions in a way easily accessible to the general public regarding the latest research progress, the prediction and planning of cutting-edge scientific areas, the application of modern scientific findings, and the cultivation of young talents. His book, A Beautiful Question: Finding Nature's Deep Design, of which the Chinese version is one of the most outstanding popular science books awarded by the National Library of China was well received. He has also identified the main themes for Tsung-Dao Lee Science and Art Activities in the past four consecutive years.
He is an active member of the World Laureates Forum, where his ideas on how to better promote young scientists and how to deliver an international top research institute including merging the strength of international and Chinese management system were proposed to Shanghai government leaders and higher education institution management team.
Congratulations to Prof. Frank Wilczek, and thank you so much!
Source: Tsung-Dao Lee Institute, SJTU