【TDLI】Citywalk @Hengfu, Shanghai--A History Tour about T. D. Lee and Shanghai
"What an amazing tour! I'd like to be a part of such events in the future." said Tsutomu Yanagida, T. D. Lee Professor, on the way back from TDLI Citywalk, together with dozens of TDLI members.
TDLI Citywalk is a historic tour trip for the Institute's members to walk along Hengfu Area, covering Hengshang Road, Fuxing Road and their surrounding areas. On this way, the historical stories of Shanghai and T. D. Lee are unfolded.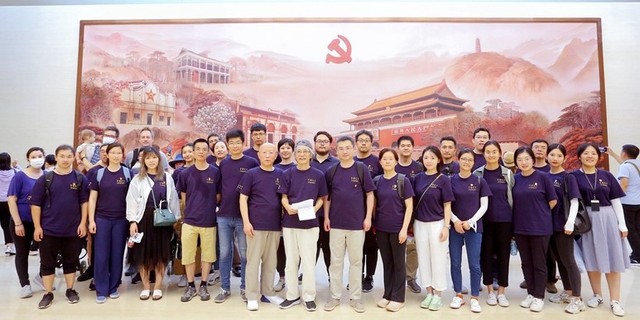 Shanghai's landmarks are presented at the Museum of the Site of the 1st CPC National Congress. A hundred years ago, CPC first convened in Shanghai French Concession with a founding mission to strive for better future for the people and for the rejuvenation for the nation. Since then, a series of struggles and developments took place, modernizing the city from a small area along the Bund to a megapolitan accommodating a population of 27.1 million.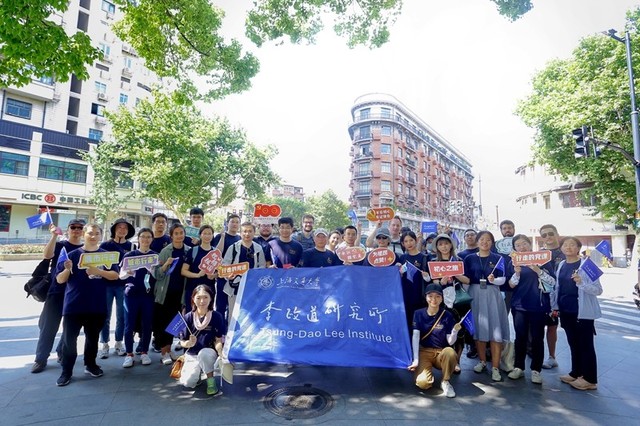 Fast warded to today, the city has undergone multiple rounds of urban regeneration. No other places could better represent this than the route from Wukang Masion to Xujiahui Park. From how the lanes and historic architectures are designed to how the government try to renovate the area for the better while keeping the most originals, the stories were little known but the impact is prevailing.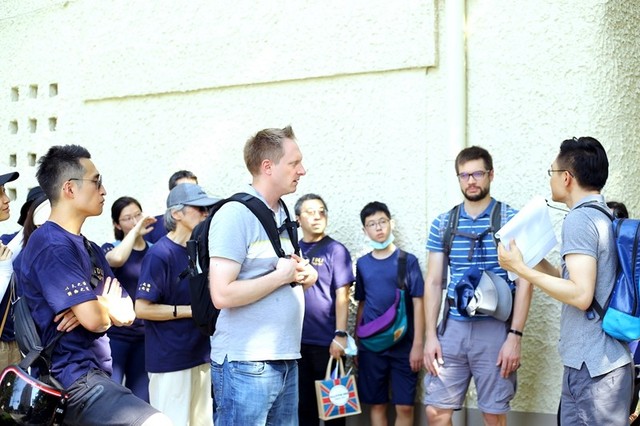 What struck our members the most is the story of how the officials made and managed to execute the forward-looking but difficult decision 20 years ago to relocate the former Grand China Rubber Factory in order to build a park at the city center. GDP might be sacrificed in the short run, but neighborhood's life and other businesses are flourishing.
Our Citywalk's last stop is the former residence of Tsung-Dao Lee, which is coincidentally located within this culturally rich Hengfu Area. Tsung-Dao Lee and his wife's photos and art pieces are all over the house, telling us the times and the stories silently.
A pop-up quiz drew a fitting end to our Citywalk as everyone, Chinese or overseas, returned in high spirits and possibly lower weight.
The walking tour offers an opportunity for better cultural exchange within the Institute. It is also an eye-opening experience for both native and non-native members to learn the city's story.
History is a window reflecting the culture and spiritual world of the people and the nation. It is also a bridge for better mutual understanding. However, it takes some courage to embark on the journey. Sometimes, as little as what is needed to sign up for a walking tour is enough.
Source: Tsung-Dao Lee Institute, SJTU