SJTU Signed a Cooperation Agreement with MIT
On the afternoon of April 13, 2011, Chairperson of SJTU University Council, Ma Dexiu accompanied State Councilor Liu Yandong to visit (Massachusetts Institute of Technology) MIT. In the presence of State Councilor Liu Yandong and Minister of MOE Yuan Guiren, and on behalf of SJTU, Ma Dexiu signed the Letter of Intent for Cooperation between Shanghai Jiao Tong University and Massachusetts Institute of Technology with MIT.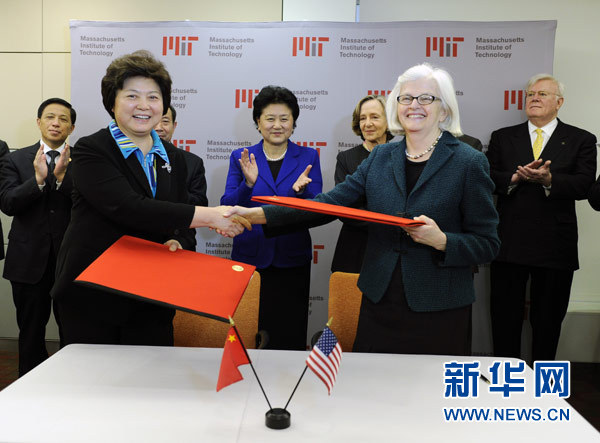 The friendship between SJTU and MIT has a nearly one-hundred year history. In the 1930s, SJTU was renowned as the "Oriental MIT". In 1978, as the first Chinese university delegation to visit America before the establishment of Sino-US diplomatic relations, the SJTU delegation visited MIT and other universities. The famous SJTU alumni Qian Xueseng and Wang An have witnessed the history of SJTU-MIT communication.
---
Translated by Wang Jie | Reviewed by Tian Cong