SJTU Ranked 3rd in Chinese University Overseas Network Influence List 2020
On January 3rd, 2021, the Report on the Building of Overseas Network Influence of Chinese Universities in 2020 (hereinafter referred to as the Report) was released at Beijing Normal University (BNU) through both online and offline channels. Jointly released by BNU New Media Communication Research Center, BNU Education News and Media Research Center, China Daily and Guangming Online, the Report announced that Shanghai Jiao Tong University scored a record high in the comprehensive index of overseas network influence of universities in mainland China in 2020, ranking the 3rd.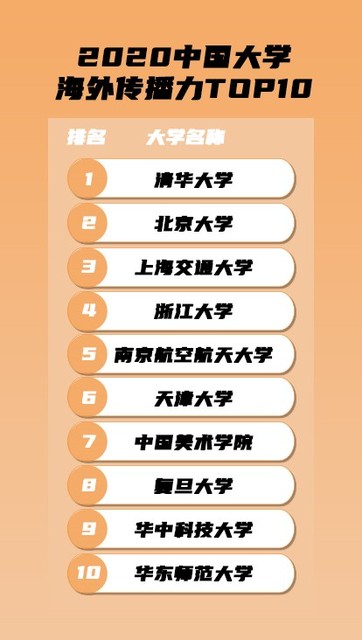 Shanghai Jiao Tong University has been among the top 10 for 3 times in the past 6 years. Thanks to its unremitting efforts in international communication, its oversea influence has been gradually improved. Going forward, SJTU will build on what has been achieved and devote itself to carrying out the "double first-class" innitiative.
Translated by Zhang Wenying
Proofread by Xiao Yangning, Fu Yuhe