SJTU Opens 44th Sports Meeting
On Minhang Campus, May 11, colorful flags were fluttering on the bustling Guangming Stadium. It was SJTU's 44th Sports Meeting.
Chairperson Ma Dexiu announced the start, and at once thunderous applause and cheers broke forth from the audience. President Zhang Jie addressed the opening ceremony by stressing that SJTU has always valued the creating of physical education culture and training of sports talents ever since it was founded.
With the "March of The Athletes" on, 27 school athlete teams entered the arena. They were marching in neat and energetic steps and displayed ingenuity in parade performances: international students wearing exotic fineries, distinctive queue formations, load slogan chanting. All these demonstrated SJTU-ers' positive and healthy mental outlook.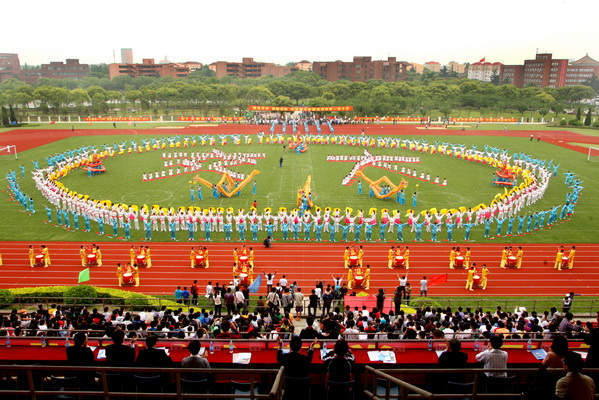 The three-chapter group calisthenics was rigid and flexible in movement, magnificent and impressive in style. It formed Chinese characters of "Unity", "China" and a large red smiley face, which won enthusiastic applause from the audience. The group calisthenics was created by faculty of SJTU Department of Physical Education with over 1,300 students participating who had prepared and rehearsed for two and a half months.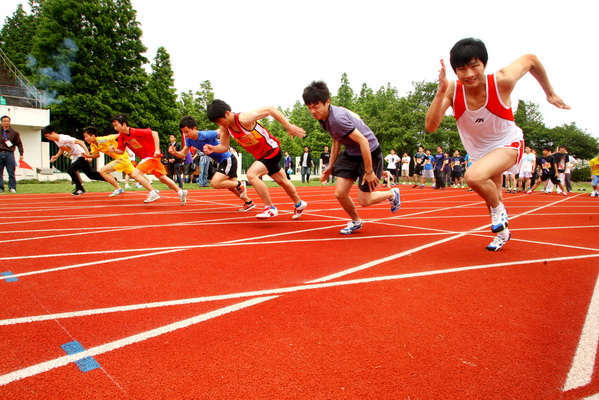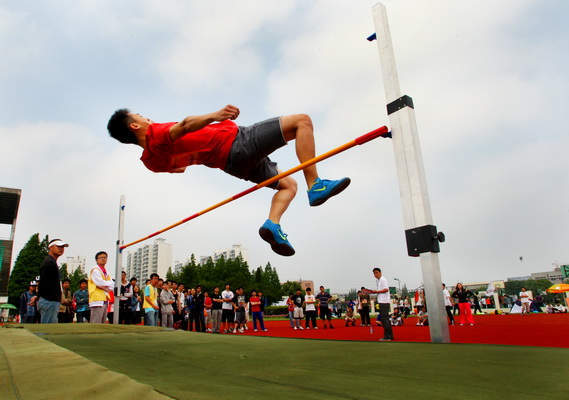 It is said in the following two days, over 2,000 students will compete in various sports events to illustrate brave and pioneering sportsmanship with their youth and passion.
---
Translated by Tian Cong