SJTU Established Marine Research Institute
Shanghai Jiao Tong University established a new research platform in the field of marine research. On July 25th, Marine Research Institute SJTU was set up. The inauguration ceremony, that is, Deep and Far-Reaching Sea Development Strategy Forum was held in Minhang campus.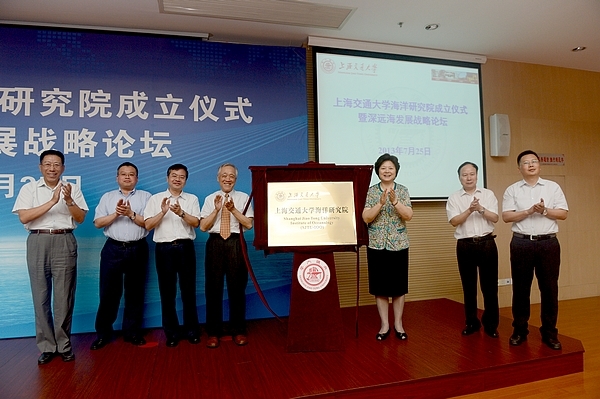 Those who attended the ceremony included Su Jilan, academician of Chinese Academy of Sciences, and honorary director of the Second Institute of Oceanography, State Oceanic Administration, Lei Bo, Deputy Director of the Science and Technology Division of State Oceanic Administration, and Chai Yucheng, standing deputy director of Earth Sciences of the National Natural Science Foundation. SJTU Chairperson Ma Dexiu addressed the ceremony.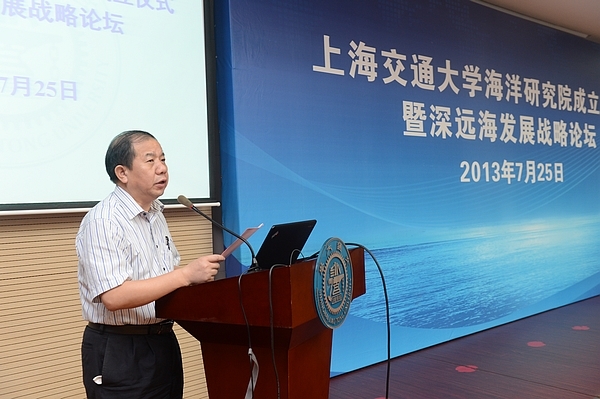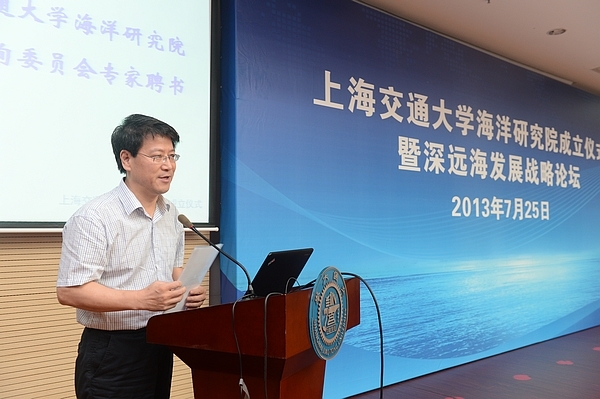 Vice President Lin Zhongqin presided over the ceremony. Professor Zhou Meng, dean of the Marine Research Institute and member of the national Program of Global Expert introduced the development plan of the institute.
In order to strengthen the development strategy of Marine Research Institute, SJTU established the Strategic Development Advisory Committee of Marine Research Institute. Ma Dexiu issued letters of appointment to the experts.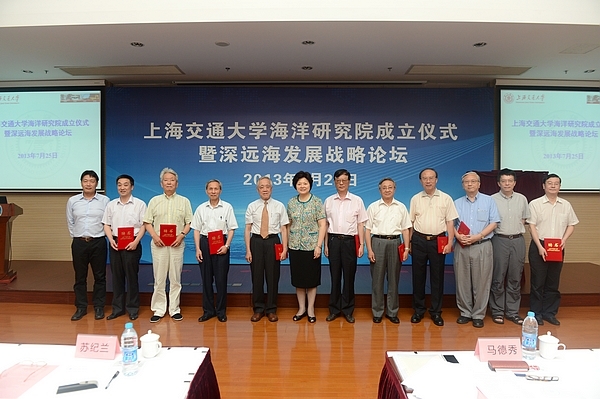 Su Jilan, Leibo and Chai Yucheng made speeches on the ceremony respectively. They congratulated on the establishment of the institute and hoped the institute to grasp the opportunities of national strategy of "empowering the country by developing marine research" to make greater contributions to the strategy.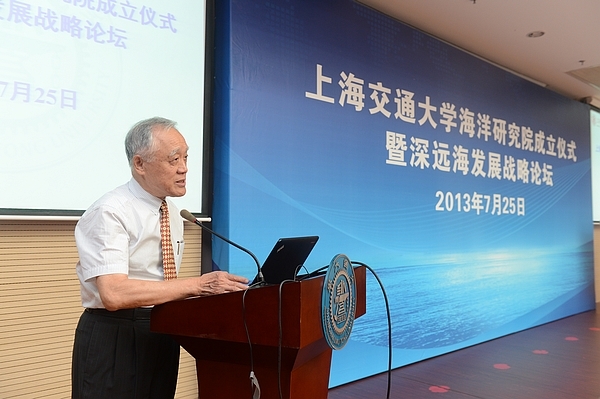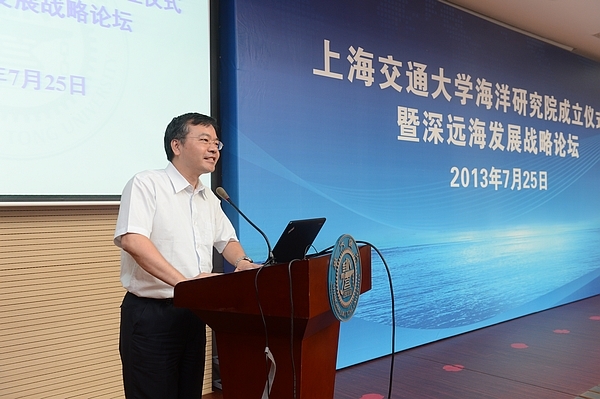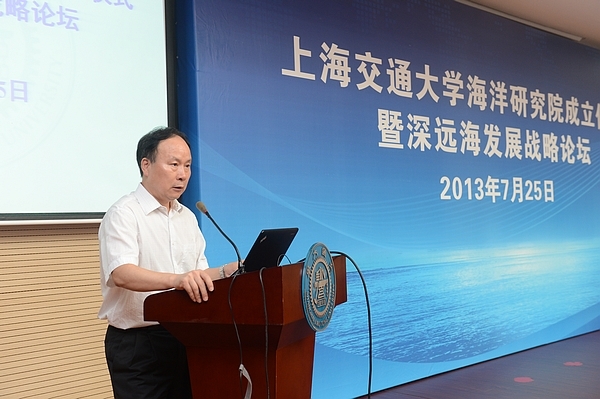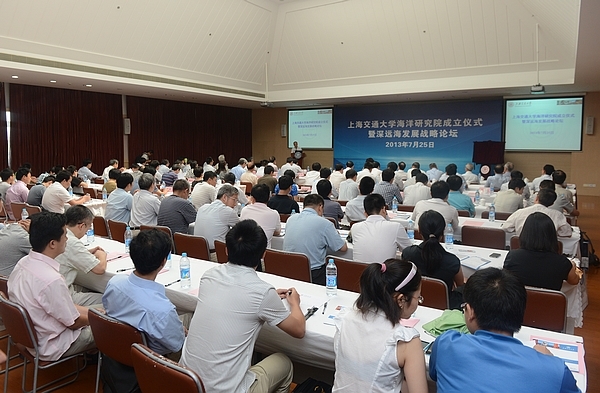 ---
Translated by Wang Yuemiao Reviewed by Wang Bingyu