SJTU and Drexel University Launched Joint Ph.D. Program
On May 25, the new President of Drexel University John Fry led a delegation to visit SJTU. SJTU Vice President Lin Zhongqin met with President John Fry, Vice Provost for International Programs Dr. Julie Mostov and other members of the delegation. Lin Zhongqin and John Fry signed the SJTU-Drexel joint training agreement for Ph.D. program in biomedical engineering.
According to the agreement, from 2012 the two parties will recruit doctoral students in the field of neural engineering and biomaterials and tissue engineering. The students will be co-supervised by professors from both universities and spend at least 18 months in course learning and doctoral dissertation. Credit transfer system is adopted with scholarships provided. This talent training program is established as the result of two years' discussion and an important move for School of Biomedical Engineering and Med-X Research Institute to internationalize talent training and speed up building world-class biomedical engineering discipline.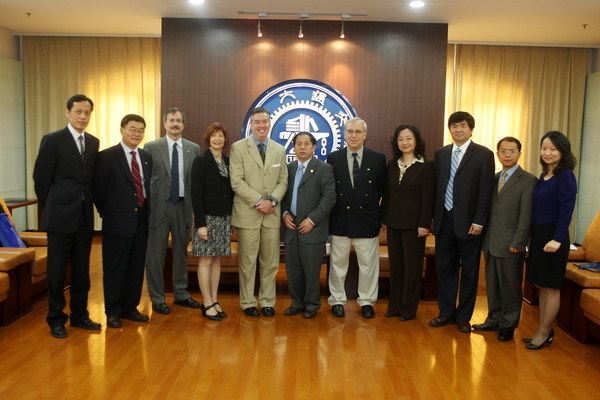 At noon on May 25, on behalf of SJTU Chairperson Ma Dexiu of SJTU Council entertained the delegation led by President Fry. Chairperson Ma and President Fry conversed about the cooperation in biomedical engineering, physics, management and international affairs. The two parties expressed intention to build a joint center at SJTU.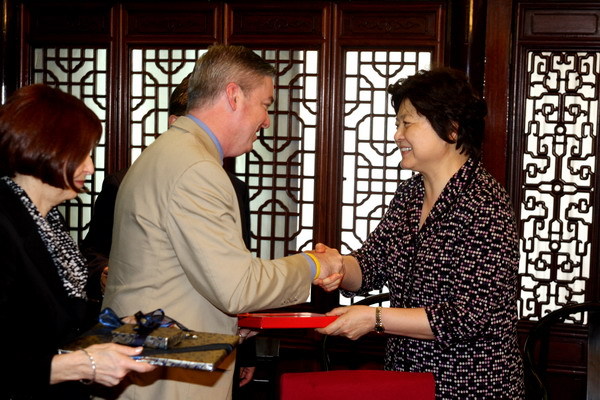 Located in Philadelphia, Pennsylvania, USA, Drexel University (DU) was founded in 1891 by Anthony J. Drexel, a noted financier who was also the architect of the modern financial system known as "Wall Street". DU's engineering, IT and business programs are all ranked among the top 50 of American universities. With the most advanced online education and multimedia teaching technology, DU's undergraduate programs and BS-MS program have been named "one of the best higher education programs in the U.S." by American media.
---
Translated by Wang Jie | Reviewed by Tian Cong