【SHINE】Hugs and cheer as medics return from treating coronavirus patients
Renji Hospital medics hug their colleagues on their return to hospital after fulfilling their tasks at the Shanghai Public Health Clinical Center.
The last expert team supporting the intensive care unit at the Shanghai Public Health Clinical Center, the designated hospital for coronavirus patients, returned to their hospital on Friday after successfully fulfilling their tasks and passing the 14-day quarantine.
The 28 medics from Renji Hospital affiliated to Shanghai Jiao Tong University School of Medicine have worked for a total of 83 days at the health center.
Dr Gao Yuan, the team leader, served the longest term at 75 days.
Gao's team spent the longest time at the health center, which the city's authorities sent five teams consisting of top medical experts to support serious and critical coronavirus patient treatments.
Gao led his team to treat eight serious and critical coronavirus patients at the health center. Each medic has spent seven hours per day in the ward. They once spent nine hours saving one critical patient.
They successfully cured two patients, who were critically sick and had to use ECMO, or extracorporeal membrane oxygenation, a life-supporting system.
In addition to doctors, the 28-member team have 18 nurses, who played an extremely important role in patient care and recovery, the hospital said.
"I am very proud of my team," Dr Gao said. "Each person has gained experiences and improved their capability during the fight against coronavirus."
Dr Xing Shunpeng from Renji Hospital with a coronavirus patient at the Shanghai Public Health Clinical Center.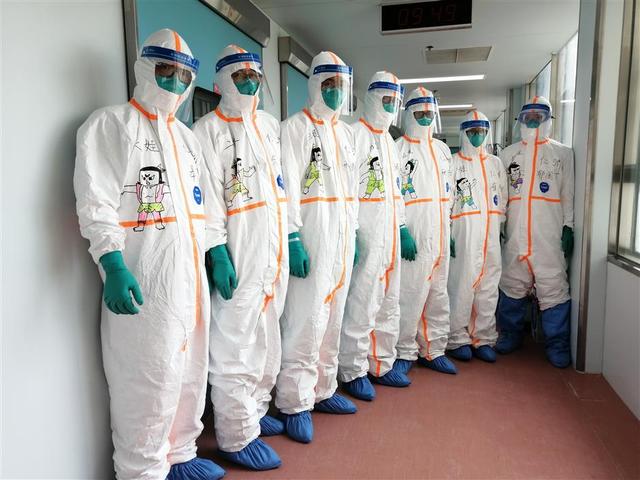 Medical team from Renji Hospital at the Shanghai Public Health Clinical Center.