【Shanghai Daily】Local university unveils its 'baby elephant' robot
UNIVERSITY lab findings and cutting-edge technologies are widely applied in our daily life, experts said yesterday at the ongoing China International Industry Fair in Shanghai.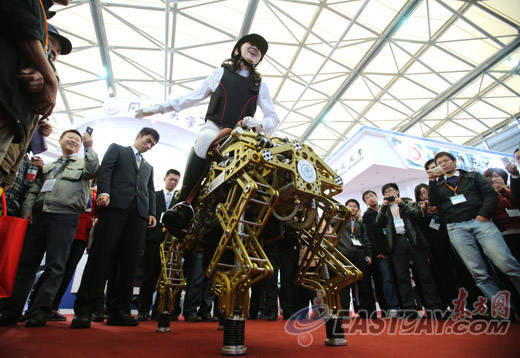 Shanghai Jiao Tong University has developed a "baby elephant" robot that can carry equipment weighing up to 100 kilograms into disaster sites that rescue teams can't access.
The university said China has entered the first-tier countries in terms of developing four-legged robots.
University lab findings are favored at the fair, held at the Shanghai New International Expo Center. Twenty-two universities signed cooperation contracts worth 853 million yuan with companies at last year's fair.
---
Source: Shanghai Daily