President Zhang Jie Led an SJTU Delegation to Visit Three American Universities
From September 27 to October 1, 2011, President Zhang Jie led a delegation to visit Cornell University, University of California, Berkeley and Stanford University in USA. President Zhang Jie had friendly and open communications with presidents and professors of the three universities to discuss orientations and areas of future cooperation. They expressed strong desires to intensify cooperation.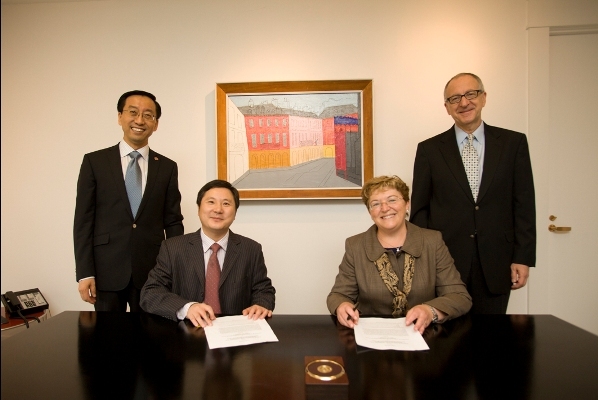 During the visit, SJTU and Cornell University inked an agreement on inter-university cooperation, agreeing to expand cooperation in fields of scientific research, teaching and student exchanges. Schools of agriculture and biology at both universities also signed a letter of intent to build a joint institute together. SJTU and Cornell University will jointly promote SJTU College's plan of fostering best brains and intensify cooperation in aviation, humanities and social sciences, and interdisciplinary study on culture and society in particular.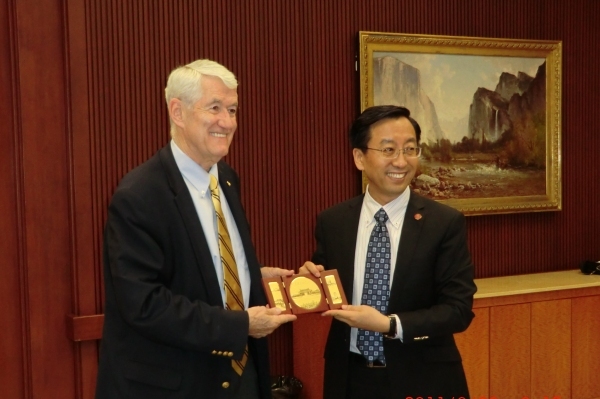 At University of California, Berkeley, presidents of the two universities discussed cooperation areas to be intensified in the future. They have agreed that two universities will cooperate in fields of sustainable energy development, smart city, environmental science, humanities and social sciences and so on.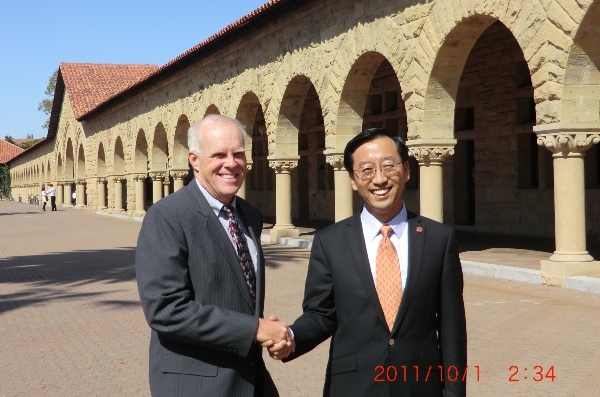 At Stanford University, presidents of two universities reviewed the history of exchange between them. They both hoped to bring their current cooperative relations to a new level. Stanford University also expressed its interest in cooperation in translational medicine with SJTU.
In their visit in America, the whole delegation has received substantial support and aid from Shanghai Jiao Tong University Alumni Association of Silicon Valley.
---
Translated by Zhen Yinghui | Reviewed by Tian Cong