【People】SJTU Doctor Aiding Wuhan Last Year Sets off for Tibet
At 7 a.m. of August 5, Dr. Xue Kai, a hematologist at Ruijin Hospital affiliated to SJTU, farewelled his wife at Hongqiao Airport and took a flight to Tibet, where he would start his new journey as an honorable cadre aiding Tibet.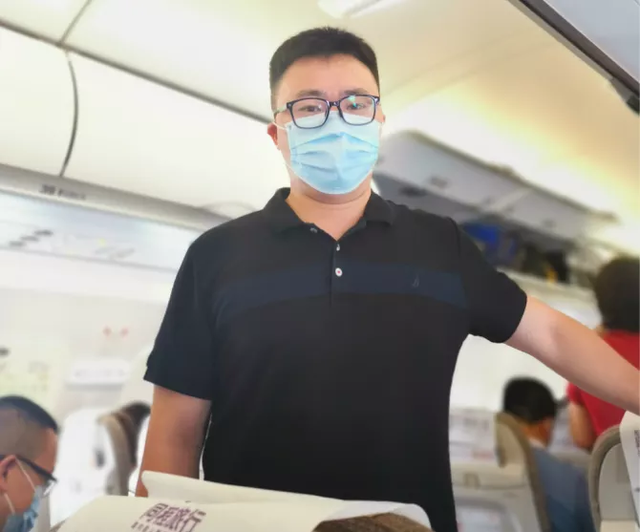 On February 9, 2020, Dr. Xue Kai was advised not to join Ruijin Hospital's considering the imminent birth of his child. But he got packed up determinedly and became the 136th member of the team "willfully".
In this June, when the hematology department of Ruijin Hospital once again needed to send a group of doctors to Tibet, Dr. Xue Kai responded again and said, "Other qualified doctors have been to Shigatse except me. I have been to Wuhan, but
Since 2015 when Shanghai started to send medical teams to aid Tibet, Ruijin Hospital has already sent 6 batches of 10 people to Shigatse People's Hospital, and notably among them 5 were from the well-known hematology department.
"I have a medical dream and Ruijin Hospital allows me to make the first step towards it. Now I want to pursue my dream again in where the country needs me to pass down the spirit of Ruijin medics." Xue Kai said at the farewell party held at Ruijin Hospital on August 4th.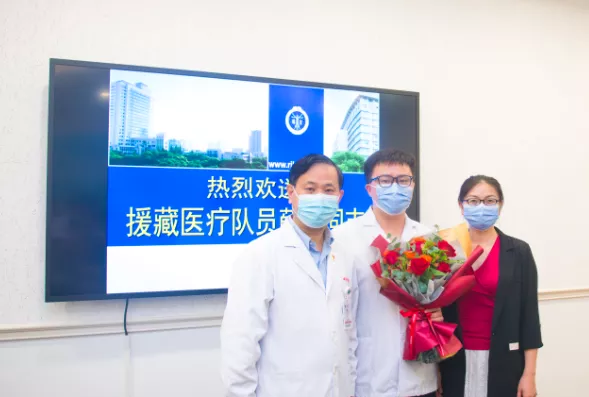 His wife Gao Feifei stayed unwavering though it was the second time that she had seen off her husband. "Aiding Tibet is a glorious mission as well as a severe challenge. Being his wife, I fully understand and support him. I believe he will make full use of his expertise and advantages just like what he did in Wuhan. I'm proud to see that he could bring advanced medical technology and valuable management experience to Shigatse."
He'll be wherever the country needs him.
Thumb up to this "willful" doctor!
Source: Ruijin Hospital affiliated to , Wenhui Daily, etc.
Translated by Zhang Wenying