【People】Hu Weiguo: an Innovative Educator and a Caring Doctor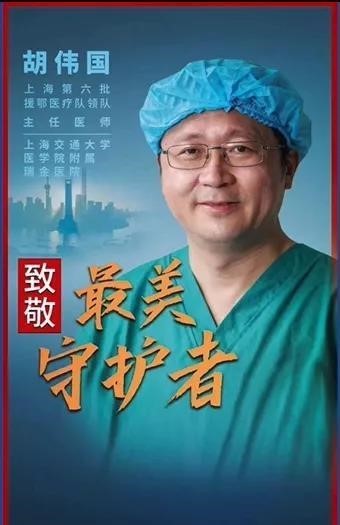 Hu Weiguo
Associate Dean and Chief Surgeon of Ruijin Hospital Affiliated to SJTU School of Medicine, Doctor of Surgery, member of Shanghai CPPCC, first prize winner of 2020 Shanghai Jiao Tong University Teaching Excellence Awards
An educational administrator aiming high with a down-to-earth attitude
Since 2003 when he took charge of the administration of the hospital, Hu Weiguo has emphasized that medical education should be based on undergraduate education and developed through clinical education and student training. The benchmark should be carefully measured against the National Undergraduate Education Standard of Clinical Medicine. Guided by his philosophy, Clinical Medical School of Ruijin Hospital has taken multiple measures in enhancing education, and has achieved outstanding results.
An innovative, insightful designer and pioneer in education revolution
As a clinical doctor, Hu Weiguo believes that clinical practice is the foundation of medical education, so he initiated a revolution in Surgery, integrating clinical practice with teaching and internships, and helping establish students' holistic view toward clinical treatment through MDT education. In 2019, Clinical Medical School of Ruijin Hospital, on behalf of Medical School of Shanghai Jiao Tong University, was jointly accredited by World Federation of Medical Education and the National Ministry of Undergraduate Education of Clinical Medicine.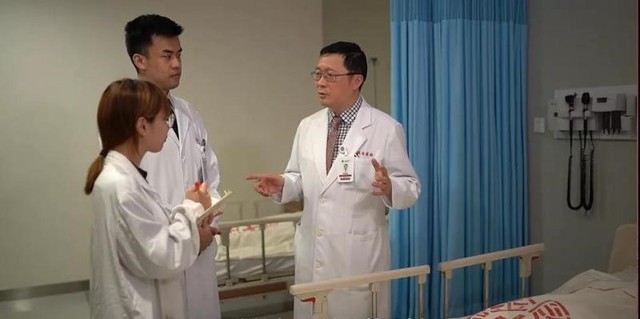 A respectable, admirable supervisor bringing positive influences in a subtle way
As the supervisor of the five-year clinical medicine class of 2011, Hu Weiguo has been a company of students from when they were admitted to their graduation, engaged in all kinds of student activities. Till today, he could still remember the names of the 61 students. No matter how busy he was, he would spare some free time to have lunch with his students, listening to their true feelings, solving problems as well as painting a blueprint for their future. Every year, before a new group of students begin their clinical internship, Hu Weiguo would give them a "first lecture of internship" and pass down the stethoscopes, a symbol of "responsibility", to their hands. In 2020, he was awarded the honorary title "Role Model of Teaching and Education" in Shanghai.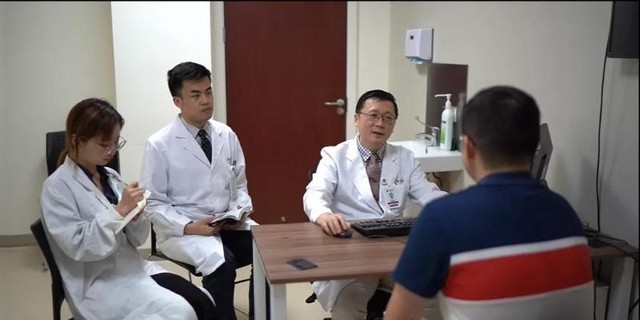 A team leader in the fight against the pandemic
On February 9, 2020, Hu Weiguo led the sixth medical team of 136 medical staff heading for Hubei. During the 52 days and nights at Wu Han Tongji Hospital's Guanggu branch, Hu Weiguo, as the team leader, gave full play to the advantages of multidisciplinary diagnosis and treatment of Ruijin Hospital. By making careful arrangement for treatment procedures, he saved large numbers of critically ill patients, with 90% cure rate of severe patients. As such, his team was honored the advanced anti-pandemic collective by the National Health Commission.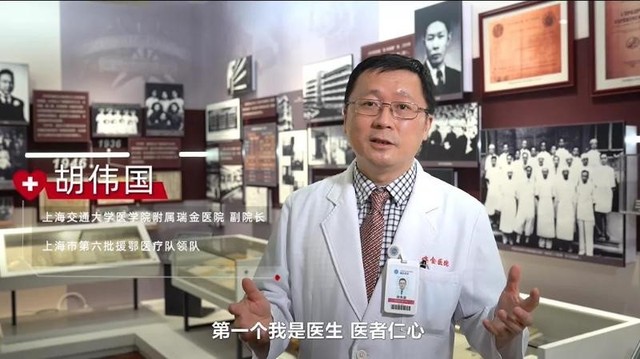 Translated by Zhang Wenying
Proofread by Xiao Yangning, Fu Yuhe