Elaine Chao, the 24th United States Secretary of Labor Visits SJTU
On April 12, the day when SJTU approaches its 117th anniversary of foundation, Elaine Chao, the 24th United States Secretary of Labour, together with her father Dr. James S. C. Chao, a remarkable alumnus and her younger sister Angela Chao paid a visit to SJTU. SJTU Chairperson Ma Dexiu, President Zhang Jie and former Secretary of the Party Committee Wang Zongguang met with them. Personnel from Office of International Cooperation & Exchange and Office of Development & Liaison attended the meeting.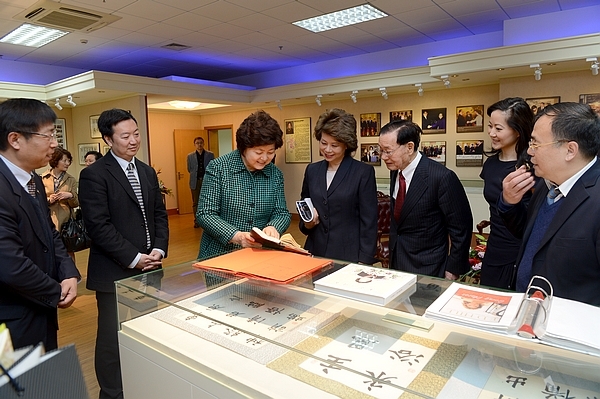 Chairperson Ma Dexiu and Elaine Chao discussed about the further cooperation between Harvard University and SJTU. Chao Family Foundation (the Foremost Foundation) established special scholarship for Chinese students in Harvard University, a SJTU student having received the aid. James S. C. Chao and Elaine Chao both hoped that more SJTU students could benefit from it.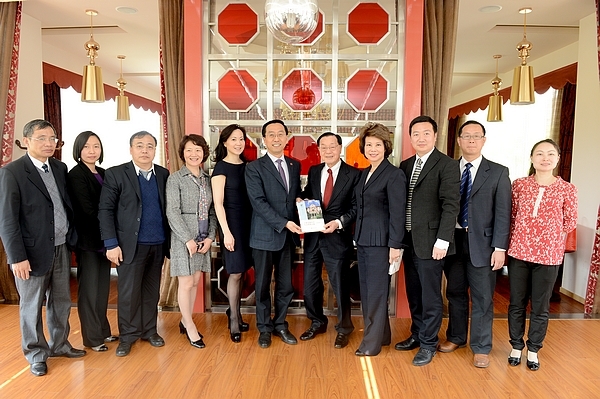 Elaine Chao and Angela Chao, then came to Mulan Memorial Hall on the first floor of the Naval Architecture Building to recall their mother Ruth Mulan Chu Chao. Elaine Chao and her family members shared close and strong ties with SJTU. Elaine Chao, the honorary doctor of SJTU, and her father both are members of the school Board of directors. Over the years, Chao and her father have visited SJTU several times, leaving a deep impression on students and teachers in SJTU.
---
Translated by Hu Liming Reviewed by Wang Bingyu