【China Daily】Shanghai Machinery Company Spending Big on Innovation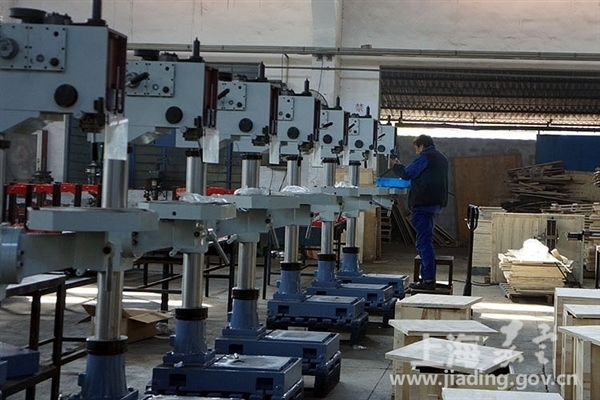 SME staff member in the production shop, Shanghai Sieg Machinery Co, in Shanghai's Jiading district.
The Shanghai Sieg Machinery Co, in Shanghai's Jiading district, has received the "Shanghai Little Giant Enterprise" award for 2013 thanks to its role as China's first company of its kind to develop small household equipment, and its subsidiaries that produce small lathes and electrical products.
It sold more than 30,000 machine tools to developed parts in the world, such as the United States, Japan, and Europe, in 2012, with sales reaching 115 million yuan ($18 million). A Shanghai business information center reports that the company's small "household" lathe has been ahead of similar products in market share for some years now with the number of lathes sold in 2013 heading toward 35,000, and sales estimated at 118 million yuan.
Sieg's main developmental device is technological innovation and, after the financial crisis hit in 2008, it began working with Shanghai Jiaotong University and Shanghai University in establishing a technological research center, one of whose directors explains that the company has spent 5 million yuan a year on research and innovation and no fewer than four projects every year, an effort that has paid off. The State Intellectual Property Office approved 12 of the company's patent applications for the 2010-2012 period and this past year has seen another 18 patent applications. The company is now planning its own research center and is hoping for more patents in the coming year.
---
Source: Chian Daily