Be StrongER! – "Zhu Lu He Feng" Campus Tour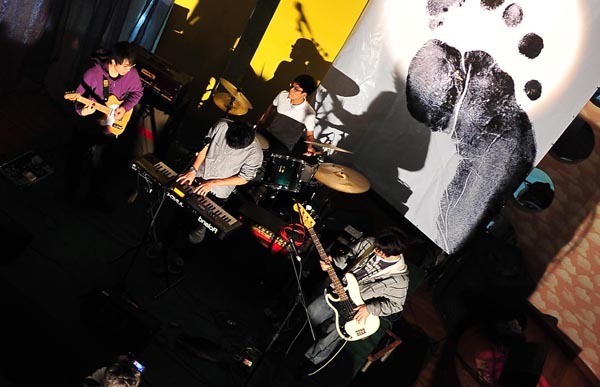 On the last evening of November 2011, Boya Hall of SJTU welcomed three bands (Pink Berry, Jiao Ke, Plastic Chocolate) under the brand "Zhu Lu He Feng" and two guest performers (Prophet, Hemiyouth) from SJTU. At the very outset, the organizer hoped that every audience could enjoy themselves in the final round of Zhu Lu He Feng Band Campus Tour 2011, which will hit the ultimate goal of this activity-to retrieve a free soul through independent music.
Prophet opened the amazing music night with four songs. The singer's voice pierced through air and tried to strike the tenderest corner of audience's hearts. The crowd in the Hall gradually shook their bodies with the beats, forming an active atmosphere. After Prophet's wonderful performance, Hemiyouth jumped onto the stage to give another fantastic show. Different in style from Prophet, Hemiyouth's songs truly mirrored the inner world of young people and won the audience's love.
After the two guest bands' ice-breaking performance, here came the super stars of the night. Pink Berry have been invited to many universities in Shanghai to play for college students, thus, many of the audience turned out to be their fans. Jiao Ke is good at folk, blues and country style and they added some popular flavor and soft hue to the whole show. Plastic Chocolate presented such a creative trip-hop performance that the crowd was made to listen so close. The bandsmen's passion and energy soon influenced everyone and brought up waves and waves of cheering.
Some of the listeners came from other universities like Fudan University and East China Normal University. They said they were loyal fans of Oasis Music Festival and would always attend such fascinating campus activities co-organized by music communities and student association.
---
Reviewed by Tian Cong