3D Structured Light Surgical Robot Assisted in Brain Hemorrhage Removal Surgery
A successful case of 3D structured light robot-assisted cerebral hemorrhage removal surgery was recently performed at the Department of Neurosurgery of Shanghai Ninth People's Hospital affiliated to Shanghai Jiao Tong University School of Medicine. At admission, the patient was hemiplegic and at discharge, the patient could walk upright again. Since this year, the neurosurgery department of Shanghai Ninth People's Hospital has successfully completed 14 cases of robotic-guided minimally invasive brain hemorrhage surgery, all of which have achieved good post-operative efficacy. It is reported that the use of the new technology provides a new way for treating patients with cerebral hemorrhage.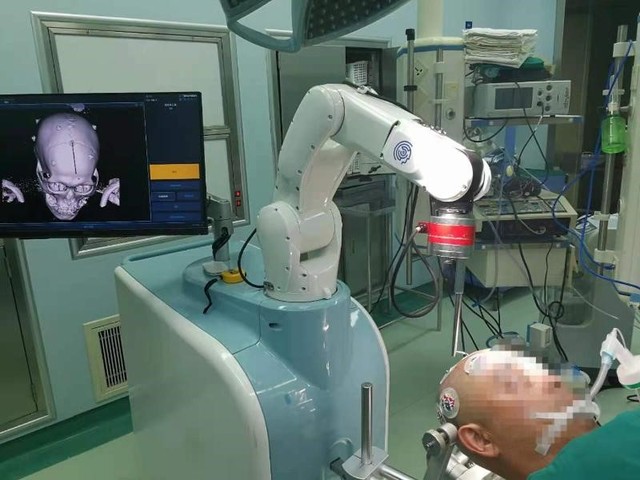 Robotic-assisted neurosurgery, a technology that establishes 3D coordinates based on CT or MRI image scans, plots the relationship between computer images and actual images through positioning signs, performs stereotactic surgery planning and virtual operations on the brain, and ultimately achieves assisted positioning and navigation of a multi-sensor intelligent robotic arm. The multimodal image fusion of intracranial vascular 3D visualization technology can effectively avoid the risk of intracranial hemorrhage.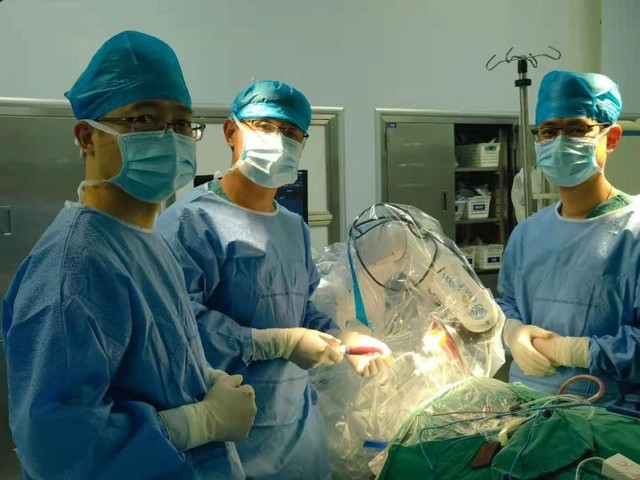 Robotic-assisted surgery will have wider application scenarios in neurosurgery in the near future, for instance: minimally invasive treatment of brain hemorrhage; puncture biopsy of brain tumor; treatment of brain cyst, epilepsy, Parkinson's disease and many other diseases. It can optimize the preoperative planning under the guidance of various imaging data, and has the advantages of precise positioning and minimal damage, which makes the surgery that used to be difficult or inappropriate to do possible, and also can significantly lower the damage and risk of the previous conventional surgery.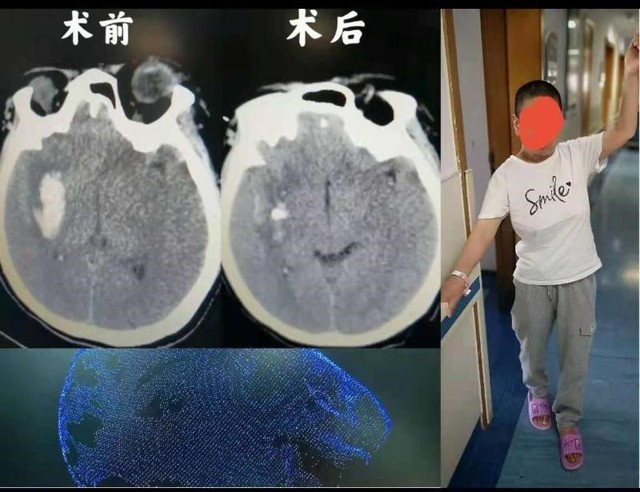 Author: Li Yi
Source: Shanghai Ninth People's Hospital affiliated to SJTU
Translated by Chen Chen
Proofread by Fu Yuhe