2021 Global Cities Forum Held at SJTU
November 3, 2021 Editor: Wang Xuxin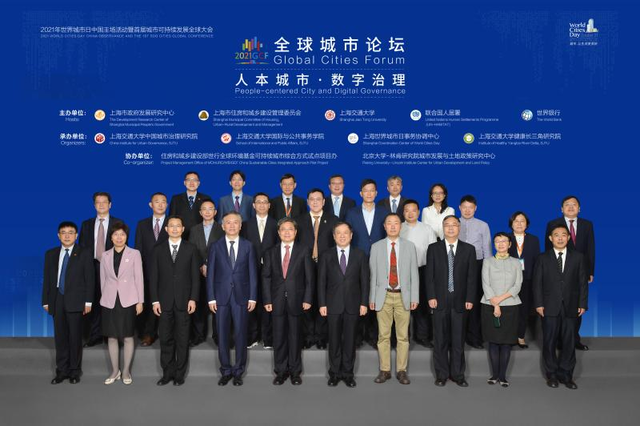 On November 1, the 2021 Global Cities Forum on "People-centered City Digital Governance" was held at Shanghai Jiao Tong University, a thematic activity of 2021 World Cities Day in China and the First Global Conference on Sustainable Urban Development. This event was held in both online and offline venues, attracting leaders from Shanghai Municipal Government, UN-Habitat, World Bank, SJTU and other institutions, and more than 300 guests in the academic, political and business fields from China, Russia, the United States, Britain, Germany, Japan, the Netherlands, South Korea, Singapore and other countries.
Mr. Zhang Zhenshan, Director of UN-Habit China Program, and Mr. Yoonhee Kim, Director of Sustainable Development Country Operations of the World Bank, delivered speeches to congratulate the successful convening of the forum and pinpointed the changes faced by urban governance.
The forum witnessed the publication of The Path to Urban Governance in the New Era: The Practice of "People's City" in Shanghai jointly written by the China Institute for Urban Governance of SJTU and the Development Research Center of Shanghai Municipal Government. The purpose of this book is to provide Shanghai's experience and wisdom for the governance of China's megacities.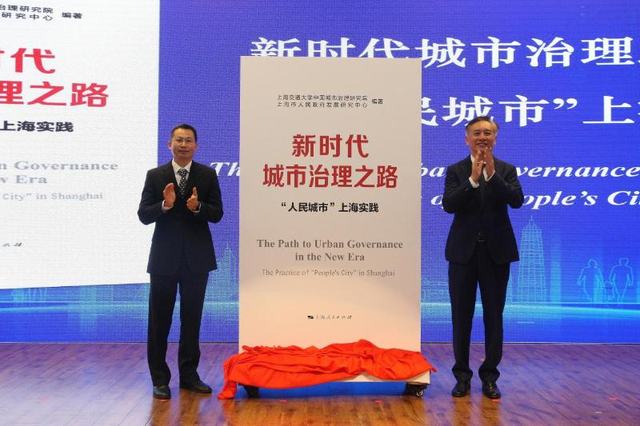 As part of the forum, the 2nd Best Practice Case Selection of Shanghai Urban Governance was held, and the winners of 7th National University Student Urban Governance Case Challenge Competition was announced, in which 2 SJTU projects stood out among 83 teams from 90 domestic universities and won the first prize.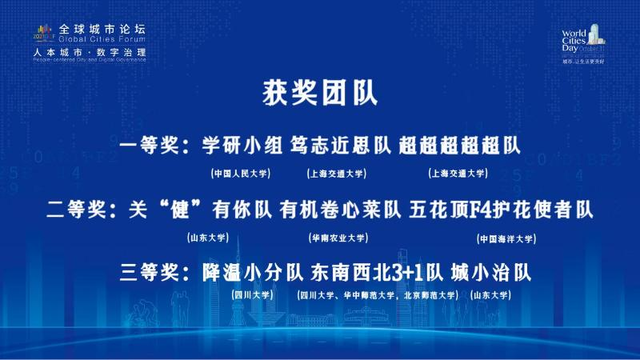 In the keynote speech session, Dr. Edward Glaeser, a professor at Harvard University and world-renowned urban economist; Dr. Stan Geertman, a professor at Utrecht University in the Netherlands; Mr. Wang Hua, deputy secretary of district committee and head of Jing'an District in Shanghai; Mrs. Zhang Jing, chief planner of China Urban Planning and Design Institute; and Dr. Wu Jiannan, executive vice president and chair professor of China Institute for Urban Governance of SJTU, delivered speeches respectively.
At the parallel sessions held in the afternoon, the guests had further discussions on urban governance and more derivative topics.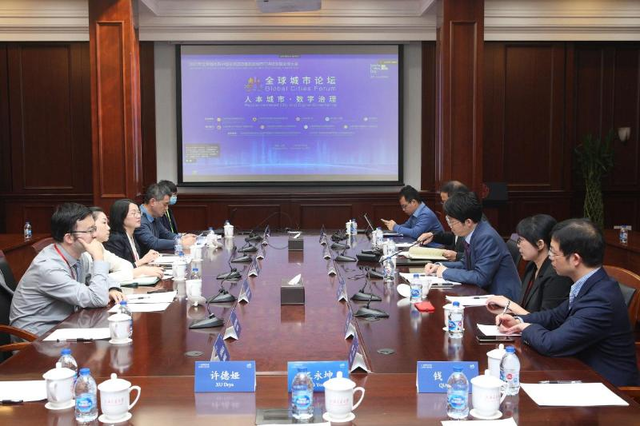 Author: China Institute for Urban Governance
Source: School of International and Public Affairs, SJTU
Translated by Zhou Rong
Proofread by Xiao Yangning