2 SJTU Scholars Listed in 2020 MIT TR35 China
On December 10, 2020, the Global Young Scientist Summit announced MIT Tech Review's China List of 35 Innovators Under 35 for 2020 (MIT TR35 China), the most authoritative list of young professional talents in China. Associate Professor Zhuge Qunbi from School of Electronic Information and Electrical Engineering, SJTU and researcher Han Da from Institute of Molecular Medicine and Renji Hospital affiliated to SJTU School of Medicine made it to the list.
Zhuge Qunbi received his doctoral degree from McGill University in 2015, and from 2014 to 2017, he engaged in the development of the next generation of optical transmission system at Ciena Company as a system engineer. In December 2017, he joined the School of Electronic Information and Electrical Engineering SJTU as an associate professor.
He was named for his devotion in building the super-large capacity optical communication system and the construction of flexible intelligent optical network.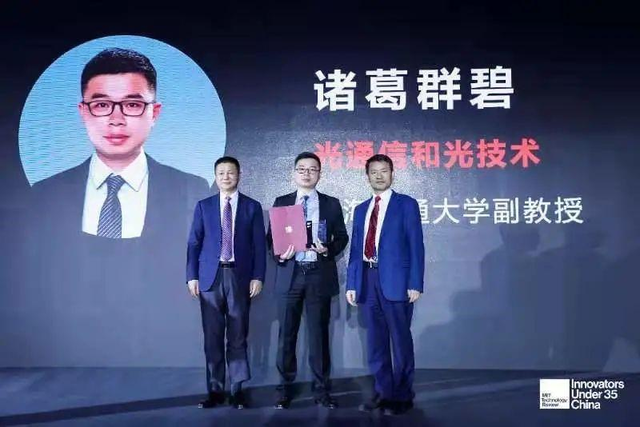 Han Da received his doctoral in chemistry from the University of Florida in 2013. After graduation, he worked as a process engineer at Intel Corporation in the United States, and returned to China in 2018 to join the Institute of Molecular Medicine, SJTU School of Medicine and formed a research group.
He was named in the list for his achievements in creating functional and intelligent nucleic acid molecular devices and systems through nucleic acid molecular engineering technology, and applying them to biomedical and cell biology research.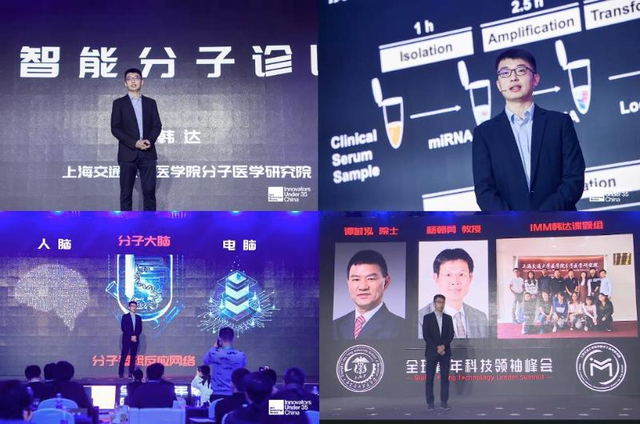 Since 1999, MIT Tech Review has been releasing the list of "Innovators Under 35" every year, aiming to select 35 young technological innovators or entrepreneurs who are considered to be the most talented, innovative and most likely to change the world. The nominated are divided into five categories: inventors, entrepreneurs, visionaries, humanitarians and pioneers. In 2017, MIT TR35 China was launched to identify the rising figures in China's scientific and technological development.
Translated by Zhou Rong
Proofread by Xiao Yangning