Joint Research on COVID-19's Impact on Cardiac Surgery in China Published
Recently, led by Shanghai Children's Medical Center affiliated to Shanghai Jiao Tong University, 13 Children's Hospital under the National Association of Pediatric Cardiology and Cardiac Surgery (NAPCCS) had their joint research result published on the website of Journal of Thoracic and Cardiovascular Surgery, titled "Impact of early COVID-19 pandemic on pediatric cardiac surgery in China".
In order to better understand the impact of the pandemic on the Congenital Heart Disease Surgery Project in the Chinese Children's Hospital System, NAPCCS has done a research on the operation and follow-up of patients with congenital heart disease in 13 regionally representative centers in the association during lockdown time (From Jan 23 to April 8, total 75 days) in Wuhan, China. Research shows that the mortality rate during postoperative follow-up period did not change significantly for neither simple nor complex cases, but the follow-up methods have changed significantly, with the proportion of online follow-up increasing by 17% compared with in non-pandemic period.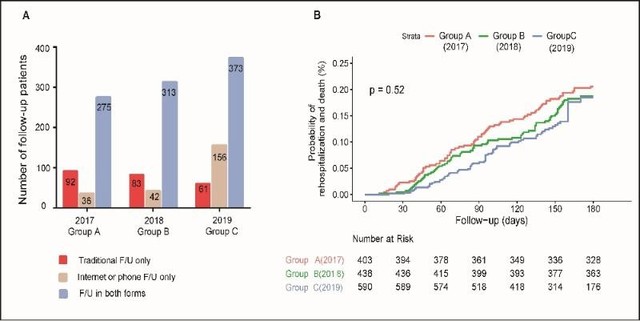 This is the first clinical study to reflect the operation of China's cardiovascular surgery under the impact of the epidemic. It shows how China's congenital heart disease surgery faced up to the "darkest moment" of the pandemic. This research has been highly praised by overseas reviewers.
The research was funded by Shanghai Medical Leading Talents Program, Shenzhen Three Projects Program, and National Science Fund for Distinguished Young Scholars. Physicians Shi Guocheng and Huang Jihong from Shanghai Children's Medical Center are the co-first authors. Chief Physician Zhang Hao from Shanghai Children's Medical Center and Chief Physician Ding Yiqun from Shenzhen Children's Hospital are the co-corresponding authors.
Source: Shanghai Children's Medical Center
Translated by Han Yueyue
Proofread by Xiao Yangning, Fu Yuhe
STRUCTURED ABSTRACT:
OBJECTIVE
This study aimed to provide an insight into the impact of early outbreak of the novel coronavirus disease 2019 (COVID-19) on the care management for patients with congenital heart disease.
METHODS
This study respectively enrolled a cohort of surgical patients (patients undergoing surgery in 2018 [group I], 2019[group II], and 2020 [group III]) and a cohort of follow-up patients (patients having follow-up in 2017 [group A], 2018 [group B] and 2019 [group C]) from 13 children hospitals.
RESULTS
During the COVID-19 era, there was a significant decrease in total surgical volume and a change in case mix in terms of an increase in the proportion of emergency operations. Decrease in migration scale index was correlated to the decrease in both surgical volume (r=0.64, p=0.02) and outpatient visit volume (r=0.61, p=0.03). There was a significantly higher proportion of patients who had follow-up through the internet or phone in group C (26.4% vs. 9.6% in group B and 8.9% in group A; p< 0.0001). There was no statistical difference in death or rehospitalization among the 3 follow-up groups (p=0.49). There was higher parents' anxiety score (p < 0.0001) and more utilization of telemedicine (p = 0.004) in group C comparing to group A and B.
CONCLUSION
The COVID-19 pandemic has resulted in a considerable decrease in total surgical volume and a change of case mix, which seems to be related to the strict traffic ban. Follow-up through the online medical service appears to be an effective alternative to the conventional method.