Associate Prof. Cao Ling Published Latest Research Result on Nature
On August 19, 2020, Associate Prof. Cao Ling from SJTU School of Oceanography published an article titled "The Future of Food from the Sea" on the Nature as one of the corresponding authors and co-authors. This article was completed in cooperation with Professor Christopher Costello from University of California, Santa Barbara, Professor Stefan Gelcich from Pontifical Catholic University of Chile and others. In this article, they find that enhanced sustainable management of the sea will lead to significant increase in fish, shrimp and shellfish obtained through farming or fishing, which will largely ease the pressure of rising global food demand.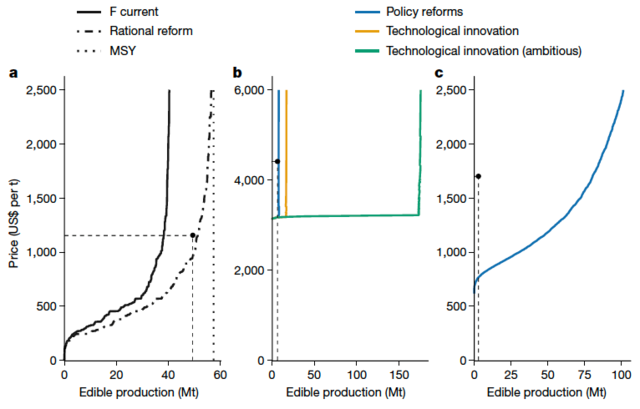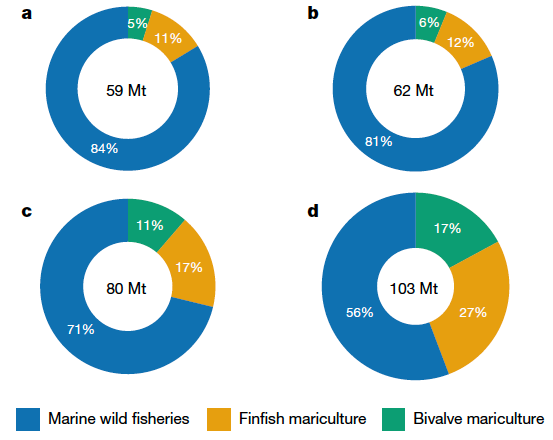 Cao Ling is the Associate Professor and Ph.D. supervisor of SJTU School of Oceanography. Her main research fields include development of marine bio-resources and integrated ecological management, ecological and environmental protection and policy research, environmental impact assessment and other cutting-edge issues. Till now, she has published more than 30 high-level papers on major academic journals including Nature, Science and PNAS as first author or corresponding author.
Link: https://www.nature.com/articles/s41586-020-2616-y
Abstract
Global food demand is rising, and serious questions remain about whether supply can increase sustainably1. Land-based expansion is possible but may exacerbate climate change and biodiversity loss, and compromise the delivery of other ecosystem services2,3,4,5,6. As food from the sea represents only 17% of the current production of edible meat, we ask how much food we can expect the ocean to sustainably produce by 2050. Here we examine the main food-producing sectors in the ocean-wild fisheries, finfish mariculture and bivalve mariculture-to estimate 'sustainable supply curves' that account for ecological, economic, regulatory and technological constraints. We overlay these supply curves with demand scenarios to estimate future seafood production. We find that under our estimated demand shifts and supply scenarios (which account for policy reform and technology improvements), edible food from the sea could increase by 21-44 million tonnes by 2050, a 36-74% increase compared to current yields. This represents 12-25% of the estimated increase in all meat needed to feed 9.8 billion people by 2050. Increases in all three sectors are likely, but are most pronounced for mariculture. Whether these production potentials are realized sustainably will depend on factors such as policy reforms, technological innovation and the extent of future shifts in demand.
Translated by Han Yueyue Reviewed by Wang Bingyu