SJTU Professor Wang Ruzhu's Team Published Research Paper on Joule
Recently, Professor Wang Ruzhu's team from Institute of Refrigeration and Cryogenics, SJTU published a research paper titled "A thermal management strategy for electronic devices based on moisture sorption-desorption processes" on Joule, subordinate to Cell Press. The first author of this thesis is Wang Chenxi, 2nd-year doctoral student of SJTU, and the corresponding author is Professor Wang Ruzhu.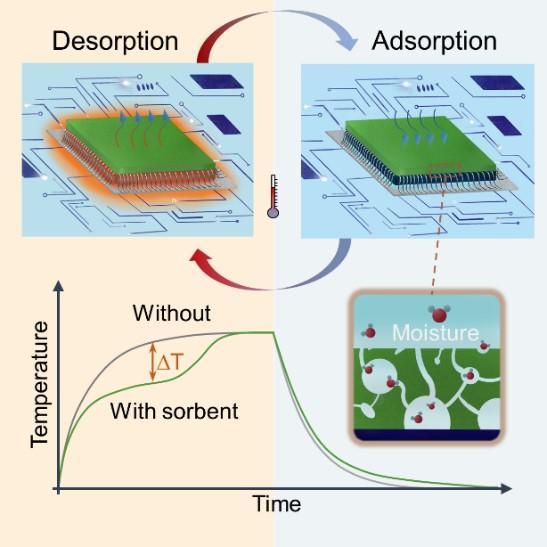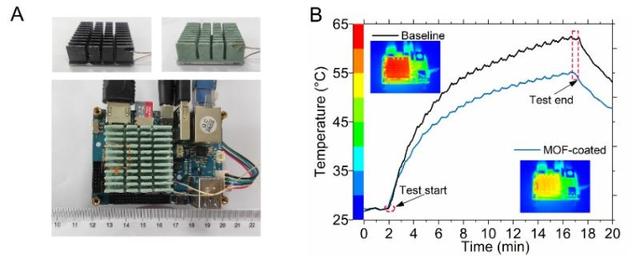 The thesis put forward a thermal management measure based on the absorption and desorption of water vapor in the environment, and looked ahead at the technology's application and optimization in the future. This research is sponsored by the innovative research group project of National Natural Science Foundation of China(51521004).
It is the third research paper published on Joule by ITEWA(Innovative Team for Energy, Water & Air)team which is established and led by Professor Wang Ruzhu.
Summary
Currently, the thermal management of electronics has been drawing growing attention. The use of latent heat emerges as an attractive means for intermittent heat dissipation. However, traditional phase change materials (PCMs) are limited by their relatively low enthalpies. In this paper, we demonstrate a passive thermal management strategy through the desorption process of water inside sorbents. The spontaneous adsorption enables self-recovery of working capacity at rest mode. The basic guideline for selecting proper sorbents is outlined. In the proof-of-concept test, we coated MIL-101(Cr) powders onto metallic substrates. The coating of 0.288 g achieved a temperature drop (maximum 8.6°C) for 25 min at a heating power of 1.5 W. The equivalent enthalpy of the coating can be up to 1,950 J/gcoating, indicating a significant improvement compared to that of traditional PCMs. Our results suggest that this strategy could find promising applications in a variety of practical scenes.
Paper Link: https://www.cell.com/joule/fulltext/S2542-4351(19)30590-2#secsectitle0015
Translated by Li Wenqi Translated by Wang Bingyu