The World's First Robotic-Assisted Single-Port Lung Lobectomy
Recently, the team led by Luo Qingquan, director of the Oncology Department of Shanghai Chest Hospital affiliated to SJTU, successfully completed the world's first robotic-assisted . Robotic chest lobectomy with a single incision perfectly aligns with the concept of minimally invasive surgery and and smaller surgical trauma in clinical practice, thus shortening the recovery time for patients.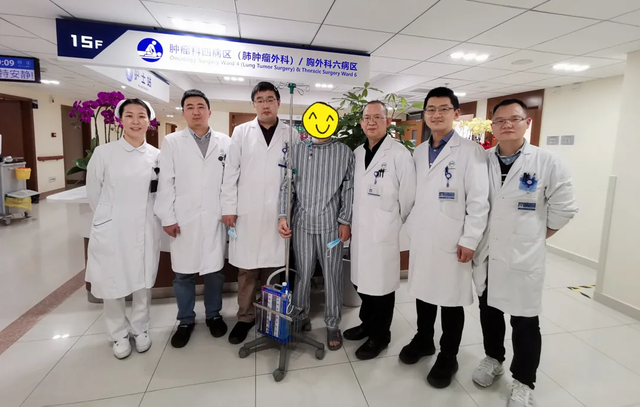 Director Luo, his team, and the patient
Robotic-assisted chest surgery ushers in a brand-new chapter for minimally invasive cardiothoracic surgery. Although robotic-assisted surgery enjoys many obvious advantages against traditional thoracoscopy, multi-port procedures remain a majority in clinical practice. That makes single-port lobectomy a constant pursuit of Prof. Luo Qingquan for . Based on many years' clinical practice in robotic-assisted surgeries and through trial and error, Prof. Luo's team put forward the innovative operating technique of "crossed mechanical arms and interchangeable left and right hands", which effectively solved the technical bottleneck caused by the "arms" interfering each other under a single incision. Through this method, minimal invasion is achieved while using robots with multiple arms.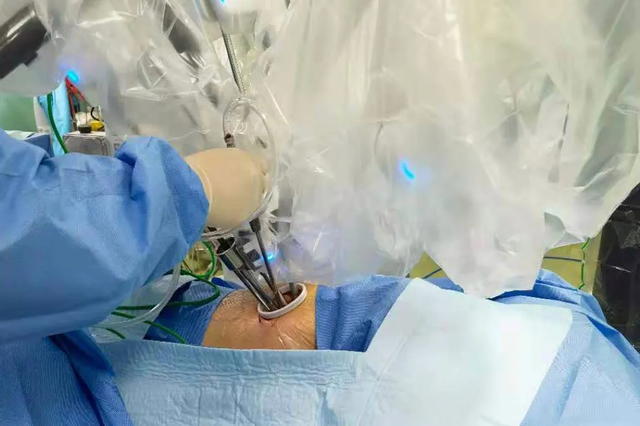 Robotic-assisted single-port lung lobectomy with single incision
Mr. Chen, patient who received the surgery, was diagnosed with early-stage lung cancer. In the surgery, the experts made a small incision of 4 cm in his chest, and then "sent" two robot arms and auxiliary tools into the chest. Thanks to their expertise and skillful clinical operation, the crossed mechanical arms completely removed one of the lung lobes of the patient. As the incision was very small, Mr. Chen recovered quickly and was able to get out of bed the day after the operation.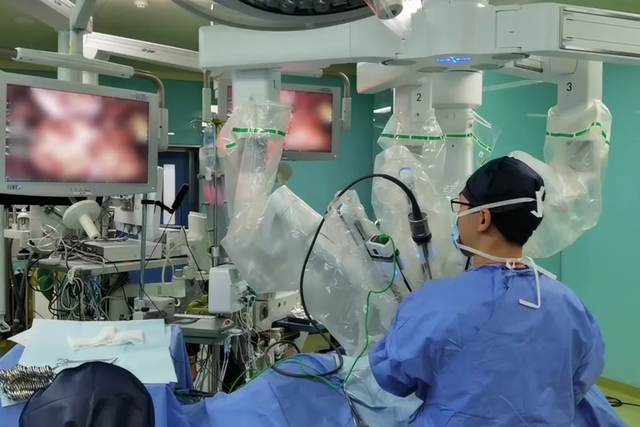 Shanghai Chest Hospital affiliated to SJTU leads the country in the field of robotic-assisted chest surgery, ranking first in the number of surgeries performed for many years. Going forward, Prof. Luo Qingquan's team will continue to proactively promote the application of robotic-assisted single-port surgery for the better treatment of patients.
Source: Shanghai Chest Hospital Affiliated to Shanghai Jiao Tong University
Translated by: Zhang Wenying
Proofread by: Xiao Yangning, Fu Yuhe