SJTU Research Team Made Progress in Aristolochic Acid–Induced Liver Cancer
On July 20th, the authoritative international journal in the field of liver diseases Hepatology published online the latest research results of SJTU Prof. Han Zeguang's team. With a title of "The Mutational Features of Aristolochic Acid–Induced Mouse and Human Liver Cancers", this study further revealed the exposure of aristolochic acid could lead to liver cancer.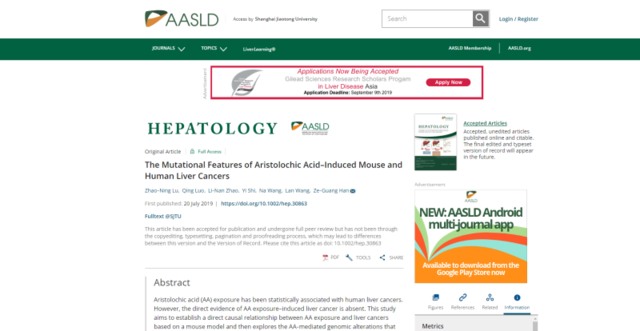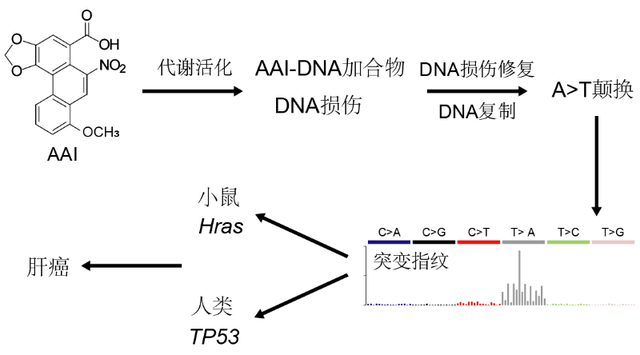 Lu Zhaoning, a Ph.D. student from class 2015 of SJTU's Systems Biomedicine Research Institute, and Luo Qing, a graduate student from class 2016, are the co-first authors of the paper. Professor Han Zeguang from the Institute of Systems Biomedicine, Shanghai Jiao Tong University is the correspondence author. This research is funded by major research projects of the Ministry of Science and Technology and the Natural Science Foundation.
Translated by Chen Qianqian Reviewed by Wang Bingyu