Scar Dancing Syndrome—First Movement Disorder Named by Chinese Scholars
"Have you ever seen post-surgical scar dancing?" Recently, Dr. Wu , jointly named a new movement disorder syndrome—Scar Dancing Syndrome, which is the first movement disorder named by Chinese scholars.
Oral medications are usually not effective in alleviating this symptom. However, related studies have found that multi-target botulinum toxin injection can relieve the pain and abnormal muscle movements in some patients.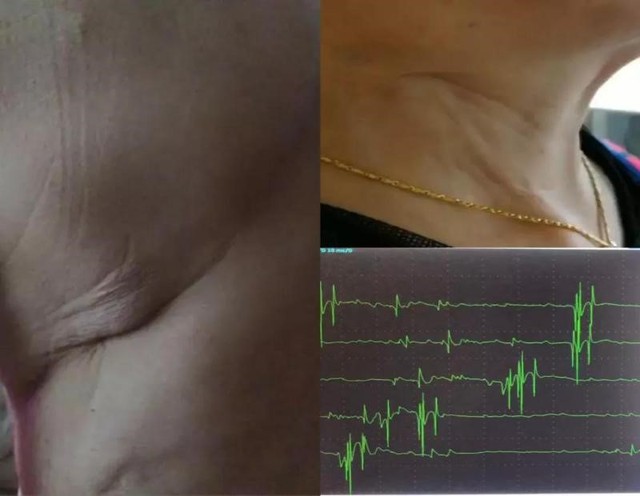 In the field of neurological movement disorders, there are many abnormal movement disorders, such as "Belly Dancer's Dyskinesia",a rare movement disorder characterized by rhythmic, involuntary contractions of the diaphragm resulting in undulating, rhythmic movements of the abdomen resembling a belly dance. This was first named and reported in 1990.
"Scar Dancing Syndrome" has both similarities and very different characteristics with Belly Dancer's Dyskinesia. It is named based on the following characteristics: abnormal muscle movement around the scar (longer than 5 cm) does not spread to adjacent muscles; involuntary movement is closely associated with the surgery (appearing within one year after the surgery); electromyography shows irregular spasticity potential; involuntary movement disappears or weakens during sleep.

In February 2021, the research article was published on the website of Movement Disorders Clinical Practice, an international academic journal in the field of movement disorders. Prof. Emily Hammond from Harvard Medical School, also director of the MDS Podcast, conducted an online interview with Dr. Wu Yiwen on the clinical features, electrophysiological manifestations, pathogenesis and treatment methods of this syndrome. Reports on the interview has been published on the official website of the International Association for Movement Disorders.
Source: Ruijin Hospital Afflicted to SJTU School of Medicine
Translated by Fu Jing
Proofread by Xiao Yangning, Fu Yuhe