When:
November 08, 2013
~
November 10, 2013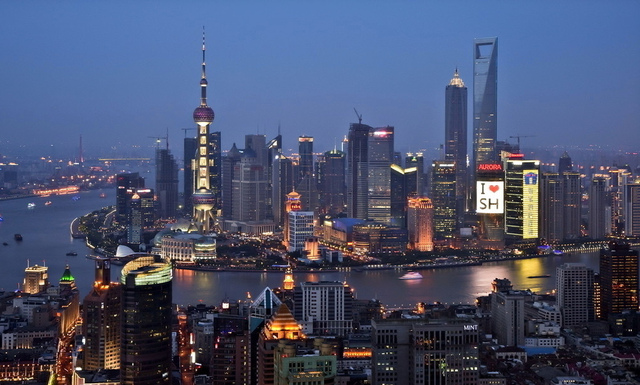 The ICA Shanghai regional conference, organized jointly by 18 universities (see organizer list) in mainland China, Hong Kong, Macau and Taiwan with a global advisory board and partnerships, in agreement with the International Communication Association (www.icahdq.org), is scheduled for 8-10 November 2013 in Shanghai, China. This conference marks the first ICA co-sponsored regional conference in the PRC.
The Conference's goals are the following:
To provide communication researchers an opportunity to reflect on the relationship between the changing media environment and the transformation of the social landscape.
To create a space for dialogue between communication researchers from around the world and promote regional and international research partnerships.
To bridge communication scholarship in Asia with that in the rest of the world.
Subject areas and sub-topics
We welcome paper submissions on a broad range of topics that exemplify the societal transformation and impact of communication in all its various forms. Topics could concern issues of media/mediated communication in cultural, economic, political, or social contexts as relevant to societal changes. In other words, papers could discuss how our society is transforming in the new media and communication environment. However, other potential topics include, but not limited to:
Communication and development
Children, adolescents, and new media
Social media and its impact on society
Cyber culture
Patterns of consuming Internet services and products, such as online shopping and e-government
Internet governance
Social movements, such as grassroots activism, in the new media environment
Digital divides in technology, skills, and access
Role of media in transforming diverse communication contexts
Online Submission Deadline: 1 June 2013, midnight Beijing's time
Conference Paper Contact: Dr. Qian WANG (Shanghai Jiaotong University)
E-mail: icashanghai2013@gmail.com
Hotel and Conference Site: Pullman Shanghai Skyway hotel (15 Dapu Road, Huangpu District, Shanghai 200023)
In addition to ICA, Chinese Conference Organizers/Sponsors (in alphabetic order)
Beijing University Shenzhen University
Communication University of China Shih Hsin University (Taiwan)
East China Normal University Sichuan University
Fudan University
Huazhong University of Science and Technology
Jinan University The Chinese University of Hong Kong
Nanjing University Tsinghua University
Renmin University of China University of Macau
Shanghai Jiao Tong University Wuhan University
Shanghai University Zhejiang University
For conference details and general guidelines for paper submission and conference registration, please download the following documents.
Download Conference Information and Q&A Page
Download Conference Call and General Guidelines for Paper Submission
Download Shanghai at a Glance
Useful Websites for Our Conference Participants
Shanghai Government Website
http://www.shanghai.gov.cn/shanghai/node27118/

The Conference Hotel

http://www.pullmanhotels.com/gb/hotel-7298-pullman-shanghai-skyway/index.shtml

Shanghai Travel Tips

http://www.meet-in-shanghai.net/travel_tips.php

Shanghai Highlights

http://www.chinahighlights.com/shanghai/travel-tips.htm

Shanghai Travel Guide

http://www.travelchinaguide.com/cityguides/shanghai.htm

Learn Some Basic Chinese

http://www.tour-beijing.com/beijing_travel/Chinese_Phrases_for_travelers.php

Weather in Shanghai

http://www.weather.com/weather/tenday/CHXX0116

Currency Exchange Rates