SJTU Antai Ranks 6th in EMBA Ranking of The Financial Times
On October 16, the Global Executive MBA (EMBA) was revealed in the Financial Times. Shanghai Jiao Tong University Antai College of Economics and Management, ranked sixth in the world, and first in the independent school EMBA programs. It has entered the top 10 in the world and the 1st in Asia for three consecutive years.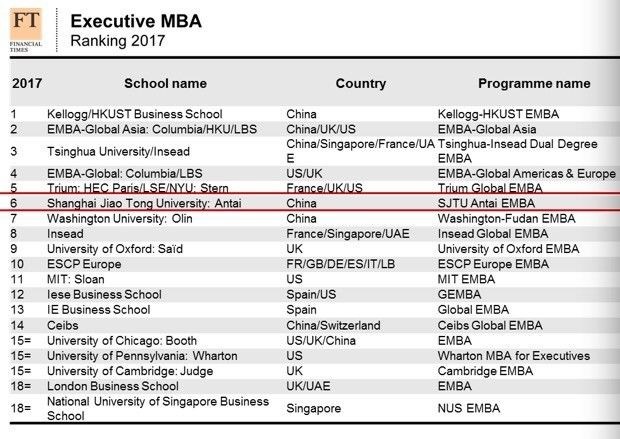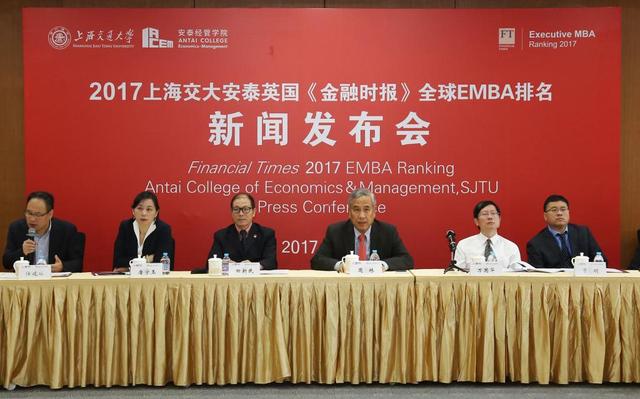 On the morning of October 16, Antai School of Economics and Management published the news in xuhui campus, the birthplace of the centennial. According to Zhou Lin, Dean of Antai school of Economics and Management, "the EMBA is committed to developing industry leaders who are driving the country's economic development. Therefore, in the way of training, the college adheres to the mode of international education, while exploring the unique way to build a Chinese business school. The more Chinese characteristics are, the more world-class it owns, which is the motivation of the continuous improvement of Antai's high ranking."
---
Translated by Wang Jiayu Reviewed by Wang Bingyu