World AI Conference University President Roundtable Discussion Held
On the afternoon of September 17th, the Global Artificial Intelligence Academic Alliance University President Roundtable Discussion of 2018 World Artificial Intelligence Conference was held at Xuhui Campus, Shanghai Jiao Tong University. The sponsor of the conference was the Artificial Intelligence Institute, Shanghai Jiao Tong University.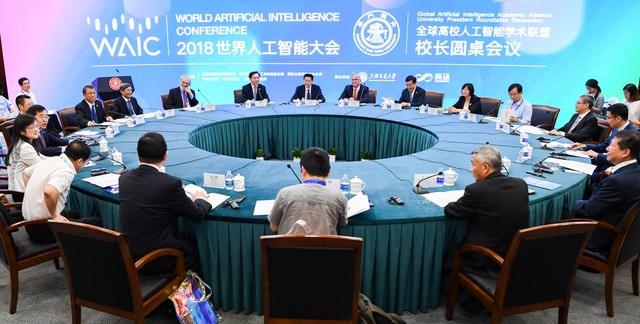 Wu Qing, Vice Mayor of Shanghai, Zong Ming, Deputy Secretary-General of the municipal government of Shanghai, Lu Jing, Director of Shanghai Municipal Commission of Education, and Jiang Sixian, Party Secretary of Shanghai Jiao Tong University attended the conference. Presidents from reputed universities across the world, such as the Massachusetts Institute of Technology, Cambridge University, Singapore Nanyang Technological University, University of Sydney, Tsinghua University, University of Science and Technology, the Chinese University of Hong Kong, and Fudan University were also present, along with well-known scholars and businessmen across the world. They gathered together to discuss the future development of artificial intelligence. Xi Lifeng, Vice President of Shanghai Jiao Tong University, presided over the opening ceremony of the roundtable.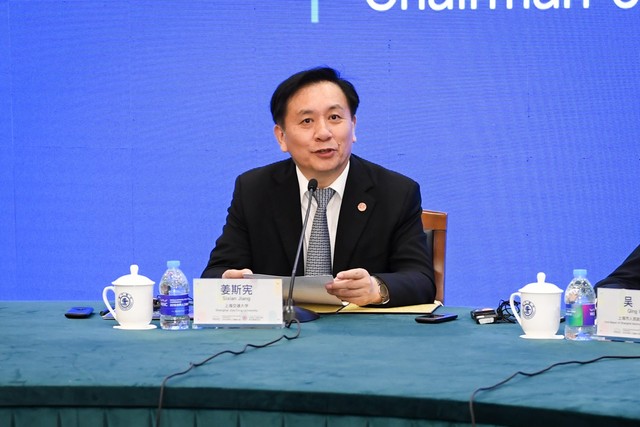 In his speech, Jiang Sixian said that Shanghai Jiao Tong University embraced a wide range of disciplines and a solid research foundation in artificial intelligence, which helps cultivate a group of outstanding alumni and teachers in the field of artificial intelligence at home and abroad.
On the afternoon of the 17th, the People's Government of Minhang District, Shanghai and Shanghai Jiao Tong University held a signing ceremony on the construction of artificial intelligence R&D and transformation platform. Zhang Ansheng, Vice President of Shanghai Jiao Tong University, Wu Bin, Vice Governor of Minhang District, Cai Wenqin, Vice president of Bokang Holding Group Co., Ltd., and Yuan Guohua, President of Lingang Group, signed a cooperation agreement on behalf of each party. According to the agreement, the Quartet will cooperate to build the "Artificial Intelligence Research Institute".
Translated by Zhu Fengyan Reviewed by Wang Bingyu