The Yale Men's Basketball Team Visited China for the First Time
SJTU Basketball Team beat Yale Bulldogs 73 to 72
On the afternoon of May 23, a fantastic and thrilling basketball game between SJTU and Yale was held at the New Gymnasium on Minhang Campus, SJTU, which was also the first time that the Yale basketball team visited China. SJTU basketball team won a close game 73 to 72. Chairperson of SJTU Council Ma Dexiu tossed the ball to start the game. Vice President Xu Fei attended the opening ceremony and watched the game.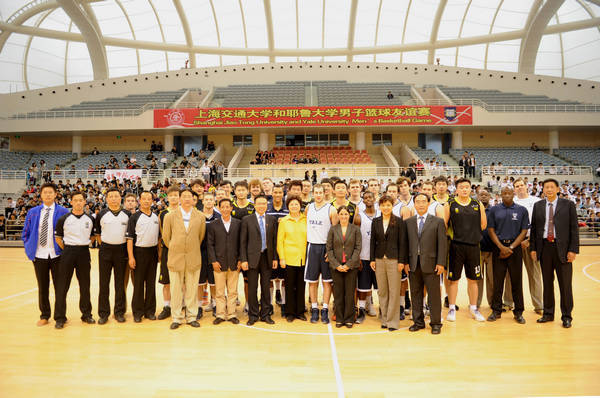 In this game, the two teams feasted the audience's eyes with excellent performance. The players gave a full display of tacit team cooperation as well as outstanding personal skills. Steals, slam dunks and three-pointers pushed the game to one climax after another, winning thunderous cheers and applauses.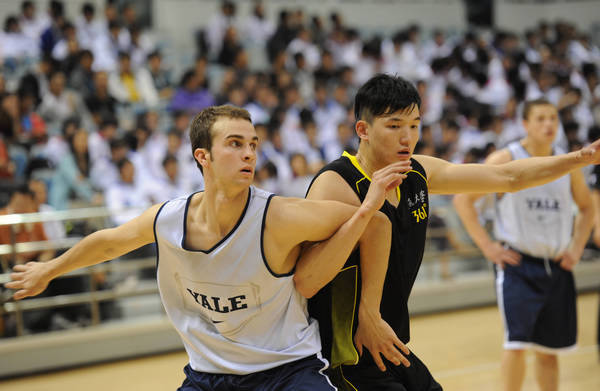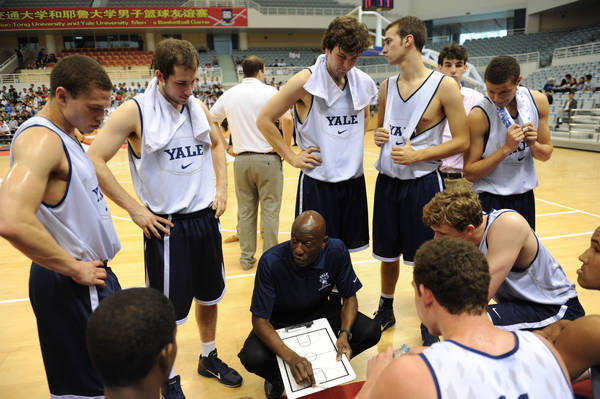 The Yale basketball team is acknowledged as a strong team. Yale has not only cultivated five American presidents and many statesmen, but also trained numerous NBA players, Chris Budley being one of the representatives. Currently the Yale basketball team has 15 players, led by the head coach James Jones, the 22nd head coach for Yale basketball team (April 1999 till now). He was named the Ivy League Coach of the Year by Basketball America and CollegeInsider.com in 2002.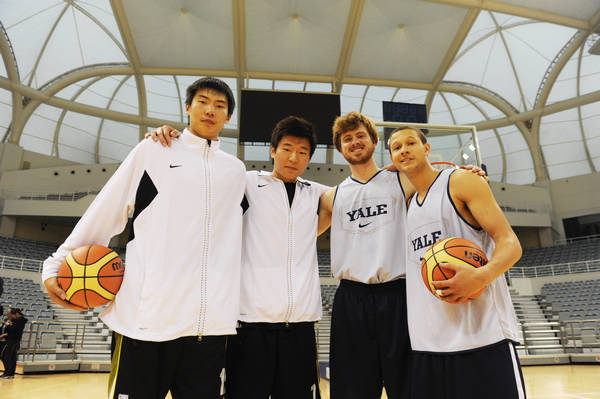 The game is an opportunity to not only promote the SJTU-Yale sports exchanges, but display the daring and aggressive spirit of SJTU-ers to the world-class university. As a platform for international cultural exchange, the game is sure to deepen the friendship between SJTU and Yale and enhance the international reputation of SJTU.
---
Translated by Wang Jie | Reviewed by Tian Cong