SJTU's 9 Subjects Rank QS World's Top 50
Recently, QS (Quacquarelli Symonds), a professional data investigation institution on higher education, has announced QS World University Rankings by Subject 2016. The ranking list includes 42 subjects in the fields of Arts and Humanities, Engineering and Technology, Life Sciences and Medicine, Natural Sciences, Social Sciences, Business and Management. Among them, there are six newly added subjects which are Anthropology, Archeology, Performing Arts, Mining and Mineral Engineering, Nursing and Social Policy. Finalists of 25 disciplines of SJTU cover five areas, which include Engineering, Science, Life Sciences and Medicine, Arts and Humanities and Social Sciences and 16 of them are in the list of World Top 100. Subjects such as Mechanics, Aeronautics and Manufacturing, Material Science enter Top 50, ranking third among universities under the Ministry of Education.
List of subjects of SJTU in the QS World University Rankings by Subject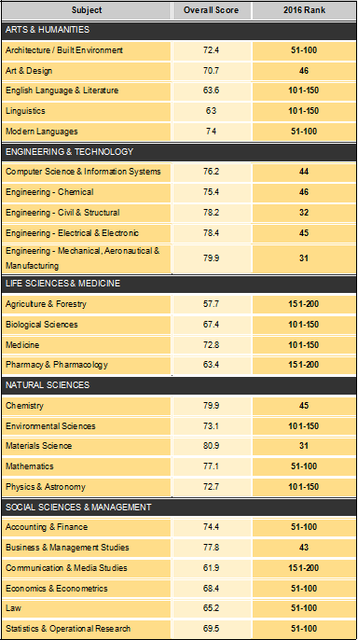 The QS World University Ranking by Subject is based on the Academic reputation, Employer reputation and Research impact. It is a comprehensive assessment based on the professional advices of 76,798 authoritative scholars and 44,426 employers from over 100 countries globally and data from the world's largest abstract and citation database which boasts 28.5 million academic dissertations and 113 million citation data.
---
Translated by Zheng Mengyan Reviewed by Wang Bingyu