SJTU Young Associate Ge Tianshu Selected For Global Energy Prize International Youth Program
On December 12th the Global Energy Association (GEA) officially announced the selected awardees of 2019 Global Energy Awards International Youth Program. Ge Tianshu, associate fellow at Shanghai Jiao Tong University, became the first international scholar to receive the award, presented by Professor Sergey Alekseenko.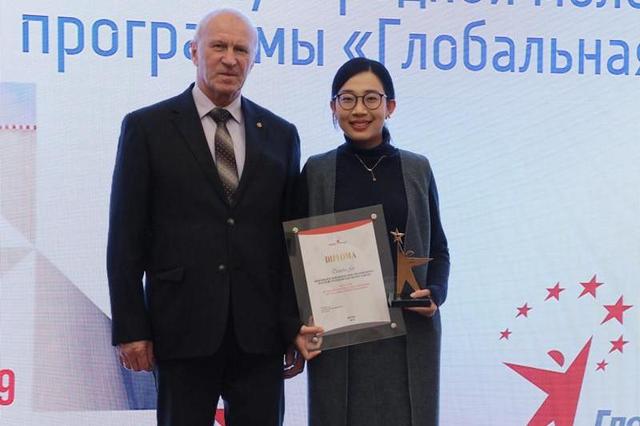 This honor is in reward to Ge Tianshu's new way of energy application in "efficient dehumidifier pump for trains", to break through the technical bottleneck of the energy efficiency improvement of traditional heat pumps with a new way of thinking, and to promote it to the field of rail transportation, so as to achieve significant energy saving and emission reduction.
The Global Energy Awards have been funding young scholars for 16 consecutive years to encourage them to make outstanding contributions to future energy through advanced scientific and technological innovations, with more than 100 young scientists from Europe, Asia and South America applying in 2019 and four young scholars, including Ge Tianshu, receiving honors.
Established by the Global Energy Association, the Global Energy Prize has been awarded annually since 2003 to reward scientists who have made outstanding contributions in the energy sector.
Translated by Iga Kowalewska Reviewed by Wang Bingyu