【SJTU Wisdom】Significant Progress in Aircraft Icing Research by SJTU Team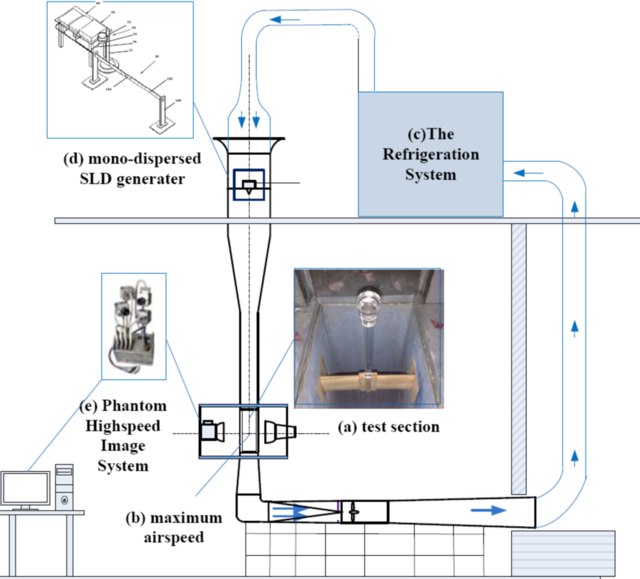 Recently, a significant progress has been made in research the dangerous ice buildup on planes, conducted by a research team from School of Aeronautics and Astronautics of Shanghai Jiao Tong University. Led by Professor Hong Liu, the team worked in a closed-circuit wind tunnel, using a self-designed supercooled droplet generator, and a high-speed visualization system to study abnormal ice buildup on planes.
Related research results have been published in the U.S. Journal Physics of Fluids. The essay Effect of drop size on the impact thermodynamics for supercooled large droplet in aircraft icing has drew wide international attention, and the results may be used to more closely characterize meteorological conditions to help pilots safely manage flights that encounter freezing rain and SLD-forming conditions.
Full paper: http://scitation.aip.org/content/aip/journal/pof2/28/6/10.1063/1.4953411
---
Translated by: Liu Yiting