SJTU Team Made Great Progress in "Smart Metabolic Recoding"
Recently, the Metabolic Engineering, an authoritative journal in the field of metabolic engineering published online an article about the latest progress in metabolic engineering made by State Key Laboratory of Microbial Metabolism from School of Life Sciences & Biotechnology of Shanghai Jiao Tong University (SJTU) named "Directing enzyme devolution for biosynthesis of alkanols and 1,n-alkanediols from natural polyhydroxy compounds". The editor-in-chief of Metabolic Engineering is Gregory Stephanopoulos, a professor of MIT, who is one of the founding fathers of Metabolic Engineering, and Metabolic Engineering is a widely recognized authoritative journal in this field. It is the third time when this journal has reported the research achievements in microbial metabolic engineering made by the research team led by Professor Xu Ping (the other two are respectively Metab. Eng., 2017, 41, 102-114 and Metab. Eng., 2017, 39, 90-101). This is the team's another breakthrough in this field since its lead member Tao Fei raised and practiced the idea of "smart metabolic recoding".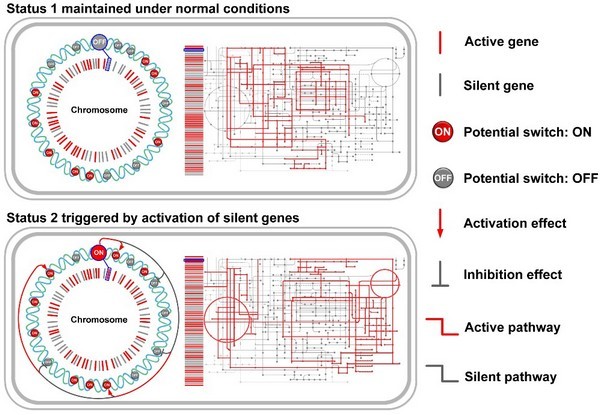 Enzymes have been refined to exhibit specificity towards one reaction or substrate, but several enzymes are "generalists" that catalyze a range of substrates and reactions. The promiscuities of glycerol dehydratase and diol dehydratase, were exploited for catalyzing long-chain polyols, including 1,2-butanediol, 1,2,4-butanetriol, erythritol, 1,2-pentanediol, 1,2,5-pentanetriol, and 1,2,6-hexanetriol. The promiscuous functions were subsequently applied in vivo to establish 1,4-butanediol pathways from lignocellulose derived compounds, including xylose and erythritol. In addition, a pathway for 1-pentanol production from 1,2-pentanediol was also constructed. The results suggest that exploiting enzyme promiscuity is promising for exploring new catalysts, which would expand the repertoire of genetic elements available to synthetic biology and may provide a starting point for designing and engineering novel pathways for valuable chemicals.
---
Translated by Zhang Yifan Reviewed by Wang Bingyu