SJTU Team Invents High-Efficiency Large-area Perovskite Solar Modules
Nature has published online the article "A solvent-and-vacuum-free route to large-area perovskite films for efficient solar modules" by Professor Han Liyuan's team from State Key Laboratory of Metal Matrix Composites, School of Materials Science and Engineering, SJTU. The team has made a large-area perovskite films ten times thinner than the cicada's wings, which is an important contribution to the large-scale and low-cost solar power.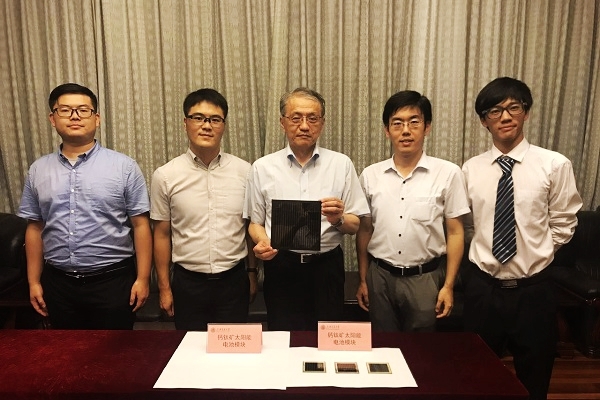 Prof. Yang Xudong and Professor Han Liyuan are corresponding authors, Dr. Chen Han, Dr. Ye Fei, Tang Wentao are the first authors. SJTU, Japan Institute of Materials and Materials, Suzhou Liyuan new energy Technology Company and École Polytechnique Fédérale de Lausanne are the primary affiliations.
---
Translated by Zheng Mengyan Reviewed by Wang Bingyu