SJTU School of Design Established
On the afternoon of December 29, the School of Design of Shanghai Jiao Tong University (SJTU) was officially established. The ceremony was held in Conference Room B418 at New Administration Building on Minhang Campus.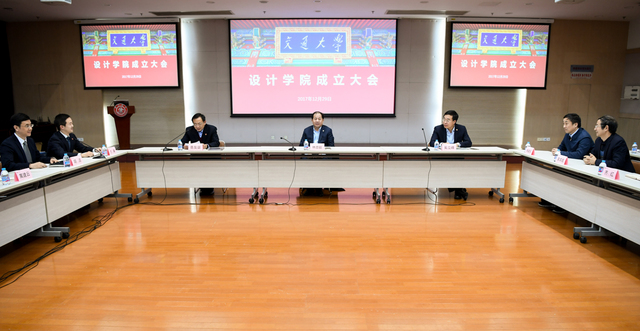 On behalf of SJTU, Cao Youyi announced the establishment of the School of Design of SJTU. Hu Jie was designated as the Standing Vice Dean, and Huang Jianyun, Han Ting and Che Shengquan were designated as Vice Dean. Communist Party Branch of SJTU School of Design was established and Fang Xi was designated as Branch Secretary.
Fang Xi made full commitment to his work in the future, and said he would deliver a satisfactory blueprint and improve various systems and mechanisms as soon as possible.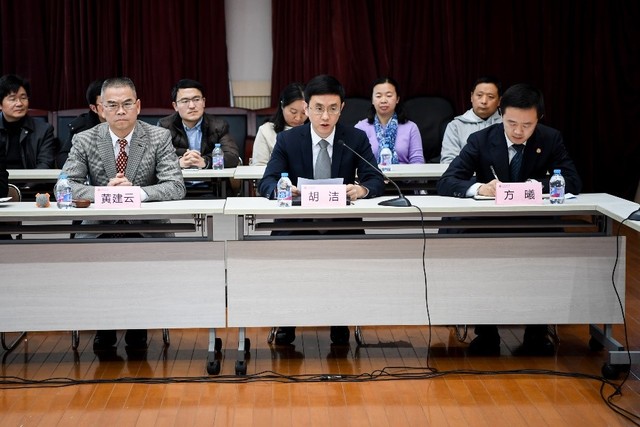 Hu Jie introduced his expertise in the field of design, and said that the School of Design, based on various competitive subjects of SJTU such as science, agriculture, arts and etc, would attract more outstanding teachers and design masters.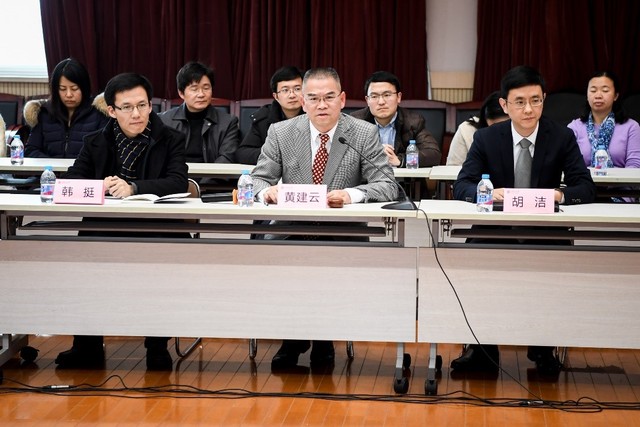 Huang Jianyun expressed his confidence in the subject of design, and encouraged all the teachers, staff and students to stick to their commitments to contributing to making the subject of design a world-leading subject.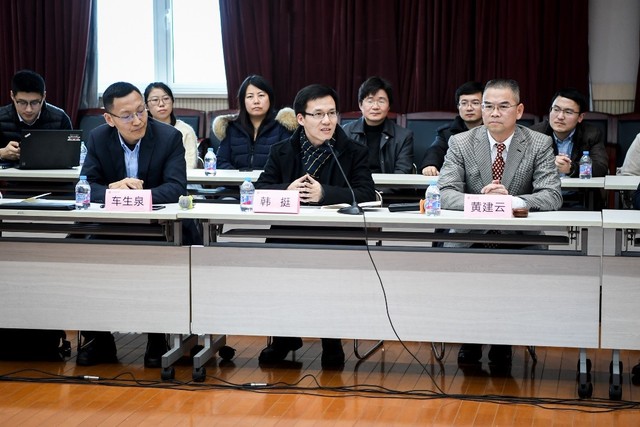 Han Ting said, they, as SJTUers, are very proud to fight for the new goal of SJTU, and as designers, are very excited to make efforts to build this world-leading innovative subject group.
Che Shengquan expressed his gratitude for the faith of the university and the support and assistance from the School of Agriculture and Biology.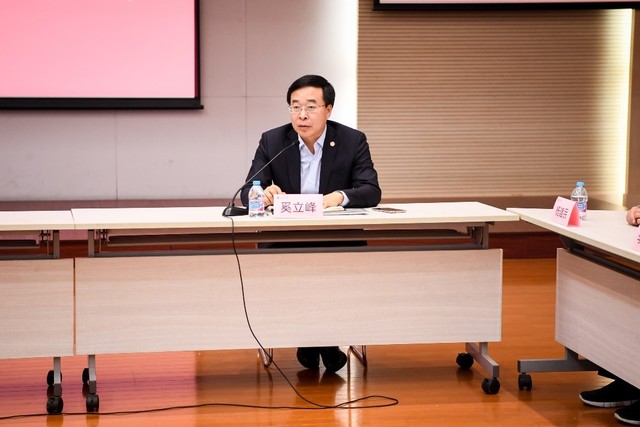 Xi Lifeng congratulated the establishment of the School of Design, SJTU, and expressed his hope that the new school could carry out various initial works orderly and steadily in accordance with the general plan of SJTU.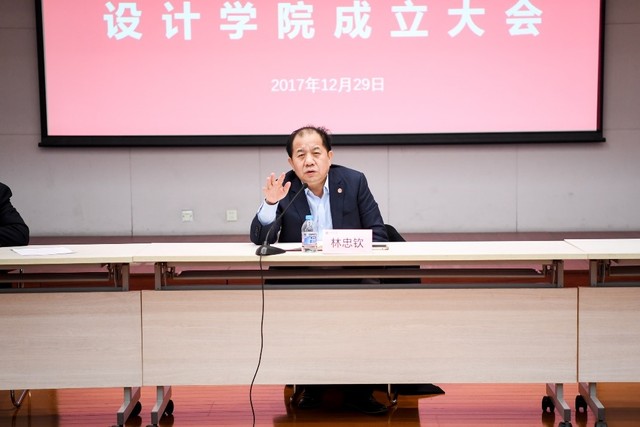 Lin Zhongqin delivered a speech at last. He pointed out that the establishment of the School of Design is consistent with the country's development and subject construction of the university. It provided a platform for the development of artistic subjects, and is a major step in strategy to build a comprehensive university. He expressed his hope that the new leaders could cooperate with and respect each other, establish orderly working mechanisms and be fully committed to the development of the new school.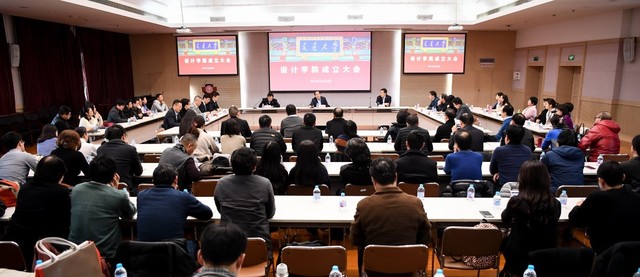 Based on "design science", "architectural studies" and "landscape architecture", SJTU is putting much emphasis on the subject group of "innovative design", which is one of the 17 first-class subject groups that are the major focus of SJTU.
Translated by Zhang Yifan Reviewd by Wang Bingyu