SJTU Rugby Team Lions Won CUAFL
After a season of competition, SJTU Rugby Team Lions finally took first place in the Chinese University Association Football League (CUAFL). On May 8, SJTU Lions beat the strong opponent team SIT Aurora with 28 to 15, ultimately defending the league champion successfully.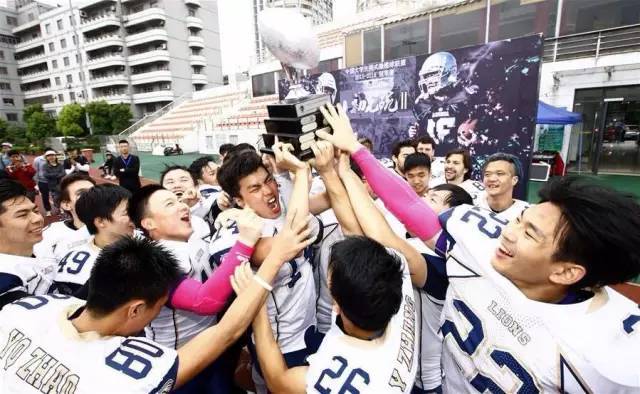 SJTU Lions was founded in 2012 and gradually developed into a mature team during these four years. In the first season of CUAFL last year, SJTU Lions fought all the way and won the championship. They said "We do not advocate violence and brutality, yet we put courage and determination in our heart." They are not keen on speed or power; instead they fight firmly with perseverance. In this season of the first eight games, they won 6 times and lost 2 times. Now standing on the field for championship, they only have one goal, which is defending champion! They made it!
---
Translated by Wang Ying Reviewed by Wang Bingyu