SJTU Professor Tudor Ratiu Receive 2018 Shanghai Magnolia Award
On September 12nd, the ceremony of Shanghai Magnolia Award was held in Shangri-La Hotel, Jing'an District. Professor Tudor Ratiu from School of Mathematical Sciences, SJTU, received the award. Zhang Xiaosong, Director of Shanghai Foreign Affairs, presented the medals and certificates to 50 award receivers who are from 19 countries. Shanghai Government appreciated the receivers and hoped that "the Magnolia Award" could attract more foreigners to participate in Shanghai's construction, work together and make changes in transforming Shanghai to a global city and a socialist modern international metropolis.
The Magnolia Award, established in 1989, is an annual award presented to foreigners. The aim of the award is to encourage and honor the foreigners who have made contributions to Shanghai's construction, development and external exchanges. For SJTU, there have been 22 receivers since the award was established.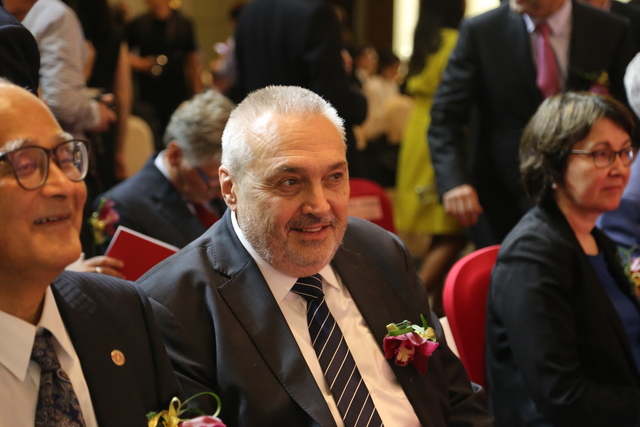 Professor Tudor Ratiu was hired to the School of Mathematical Sciences in 2016 as the Deputy Dean of Internationalization Demonstration School. At the same year, he was selected as the Shanghai Recruitment Program of Global Experts.
Translated by Huang Yiqing Reviewed by Wang Bingyu