SJTU President Lin Zhongqin's Delegation Visited Europe
During December 12 to 18, SJTU President Lin Zhongqin's delegation visited France and the UK. President Lin and the delegates attended the 16th SJTU-ParisTech Elite Institute of Technology Joint Management Committee Meeting. They also visited the University of Edinburgh and the University of Leeds so as to promote the communication and cooperation between SJTU and European universities.
On December 13, President Lin host a meeting in Paris and delivered his messages on the cooperation of both parties. He was delighted that the students of PEIT gained great reputations in the society. The meeting also proposed some requirements for the next phase of cooperation and President Lin hoped that both parties could implement the requirements and provide a high-level schooling.
President Elisabeth CREPON gave thanks the all the present leaders and representatives of companies. She said that the college had made great achievements and hoped that everyone could make efforts to bring out a better future in 2020.
After the meeting, SJTU and ENSTA ParisTech, École Polytechnique, Mines-ParisTech, and Télécom ParisTech signed the agreement on the seed funding cooperation.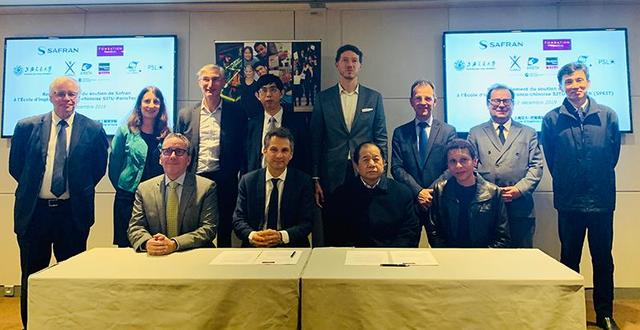 During the visit, the delegation also attended the signing ceremony between PEIT and SAFRAN.
The delegation also visited the SJTU alumni in France.
On December 16, the delegation visited the University of Edinburgh and renewed the MOU. Both parties hoped to deepen the scientific research cooperation while strengthening the exchange programs.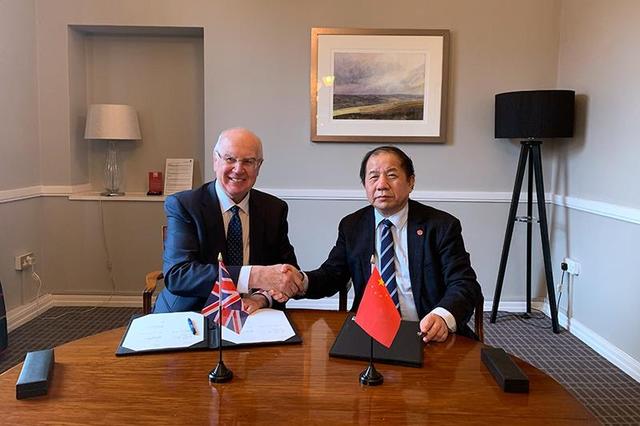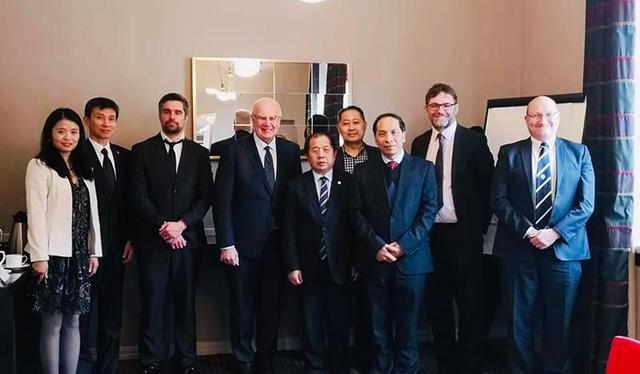 On December 17, the Delegation renewed the MOU with the University of Leeds and promoted deep cooperation in environment area. Both parties hoped that the joint education program for doctoral students could be promoted based on the seed funding.

Translated by Huang Yiqing Reviewed by Wang Bingyu