SJTU Leaders were Invited to Visit Germany and Spain
From 11th to 15th November, SJTU Vice President, Zhang Ansheng was invited to attend the annual meeting of SJTU-German Alumni Association, SJTU-Spain Alumni Association inaugural meeting, and visit the Student Service Center in Karlsruhe, Germany and IE Business School in Spain. Deputy Director of SJTU Alumni Association Office, Sang Dawei, and Deputy Party Secretary of SJTU Logistics and Services Group, Li Mei, went for the visit together.
On November 11th, Zhang Ansheng and the delegation came to visit the Karlsruhe University Student Affairs Center, and got a comprehensive understanding on the catering, accommodation and other logistic services. They explored the feasibility of cooperation in the future catering, staff training and many other aspects. As an independent legal entity, Student Service Center in Karlsruhe provides services including catering, accommodation, medical insurance, work-study program and early childhood education for all students in the college including higher vocational schools located in Karlsruhe. Since 2011, "Sino-German Food Culture Week" activity jointly hosted by SJTU has been recognized and praised by the majority of teachers and students.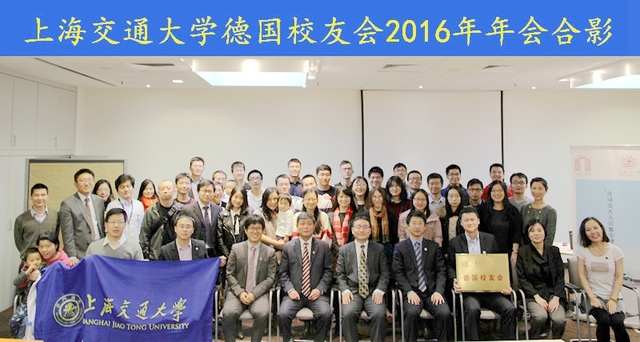 On November 12th, Zhang Ansheng met with more than 40 alumni from Hesse, Baden, North Granville, Lafayette, Saxony, Bayern and Berlin. Together they attended the 2016 annual meeting of the SJTU-German Alumni Association and SJTU 120 anniversary celebration in German, and sent greetings and blessings to their alma mater.
On November 14th, Zhang Ansheng attended the SJTU-Spain Alumni Association inaugural meeting, and expressed his heartfelt thanks to the hard work and support of the Spanish Alumni Association Preparatory Group on behalf of their alma mater, alumni association, Party Secretary Jiang Sixian and President Zhang Jie. He also gave his warm congratulations for its establishment.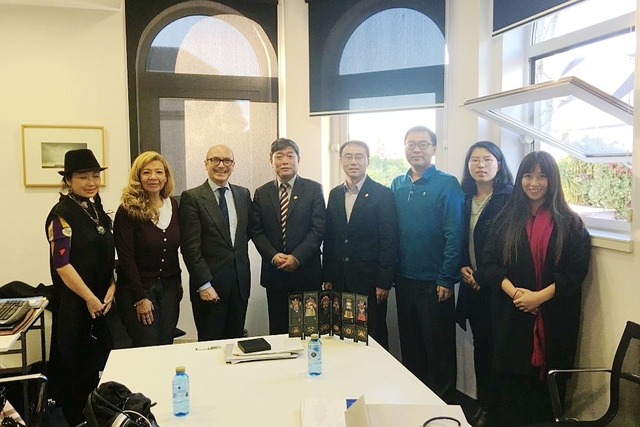 During his visit in Spain, he also visited IE Business School, which has established long-term friendly and cooperative relationship with SJTU, and has discussed the future cooperation.
---
Translted by Wang Ying Reviewed by Wang Bingyu