SJTU Leaders Visited Israeli and German Universities, Research Institutions and Governmental Agencies
To further promote exchanges and cooperation between Shanghai Jiao Tong University and universities in , SJTU Party Committee Secretary Jiang Sixian and other delegates visited Hebrew University, Weizmann Institute, Tel Aviv University and Israel Institute of Technology in Israel and Technische Universität Berlin in Germany from May 13th to 18th. Jiang Sixian also met with Counselor Cai Weiming from the Embassy of PRC in Israel and Dr. Ami Appelbaum, President of Israeli Innovation Agency and Chief Scientist of Israeli Economy and Industry Ministry on May 15th and 16th respectively.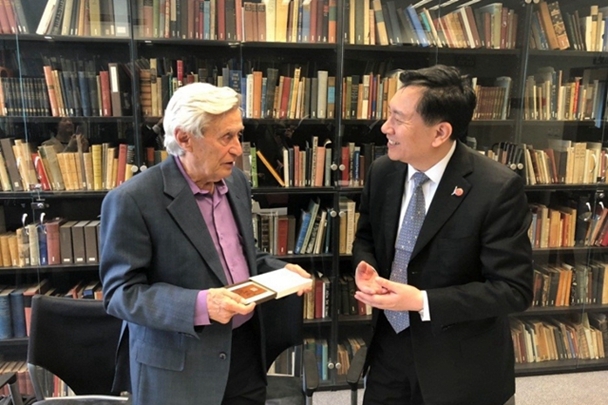 Jiang Sixian expressed his gratitude for the Embassy's reception and the support from its Science and Technology Division throughout this official visit in Israel. He also introduced SJTU's achievements in scientific research and teaching and the challenges it was confronted with. He hoped that the Embassy would support the in-depth cooperation between SJTU and Israeli universities. Counsellor Cui Yuting and Second Secretary Li Hongwei from the Embassy's Science and Technology Division were also present in the meeting.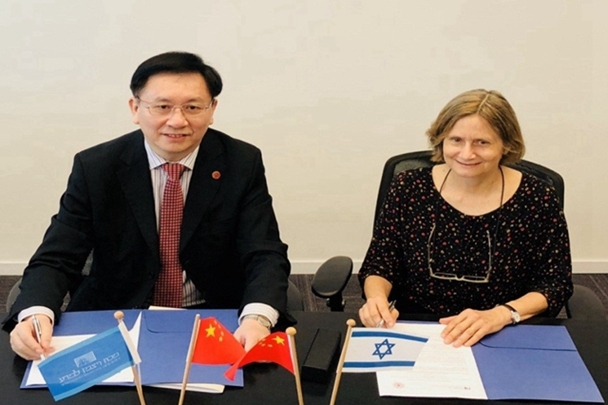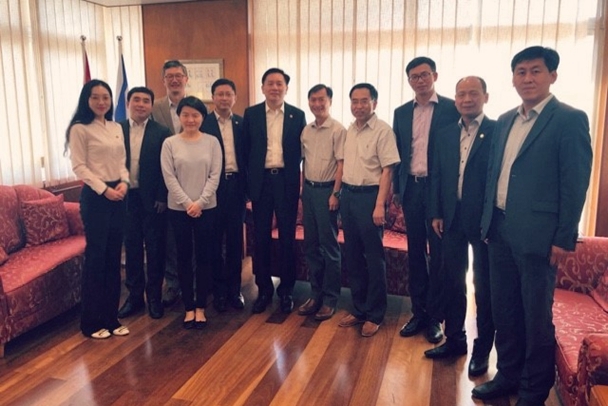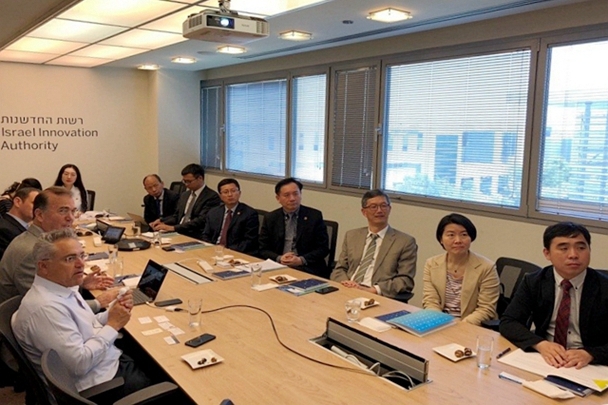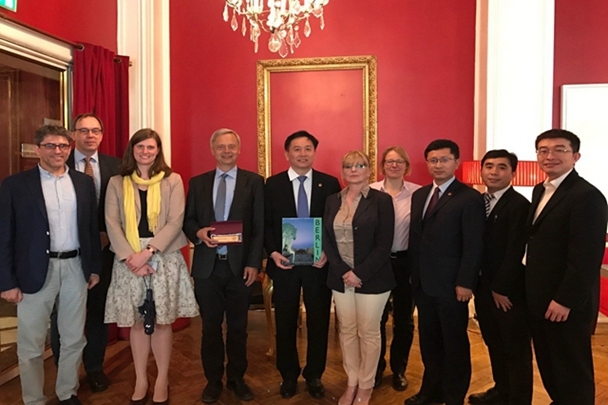 Other SJTU delegates participating in this visit include Mo Liangjin, Director of International Affairs Division, Fu Lei, Deputy Dean of the School of Pharmacy, Xiong Zhenhua, Deputy Dean of the School of Mechanical Engineering and relevant staff from School of International and Public Affairs, School of Electronic Information and Electrical Engineering and Advanced Industrial Technology Research Institute.
Translated by Chen Qianqian Reviewd by Wang Bingyu