SJTU Leaders Attended 1st Summit of "One Belt And One Road" Technology Innovation Alliance
On September 23rd, the first summit of the One Belt And One Road Technological Innovation alliance was held in Shanghai. The summit is sponsored by Shanghai Jiao Tong University, and jointly initiated by universities, research institutes, enterprises, scientific and technological service organizations and organizations along the One Belt And One Road. People who attended the summit included Shanghai Municipal Science and Technology commission Chief Engineer Master Fu Guoqing, former Vice President of the Bulgarian Yanaki Boyanov Stoilov, Lin Zhongqin, President of Shanghai Jiao Tong University, Deputy Secretary of the Party committee and academician of Chinese Academy of Engineering, Vice President of SJTU Huang Zhen , more than 10 countries and more than 70 science and technology representatives. The opening ceremony was presided over by Li Weidong, Vice President of the Institute of science and technology development of Shanghai Jiao Tong University.
Lin Zhongqin delivered a speech at the opening ceremony. SJTU has maintained close ties with the countries along the One Belt And One Road, and has conducted in-depth cooperation in the areas of the sea, energy, sky and agriculture. He hopes that SJTU, as the location of the One Belt And One Road technology innovation alliance secretariat, will strive to promote the scientific and technological innovation dialogue among the members of the alliance so as to promote the vigorous development of the alliance.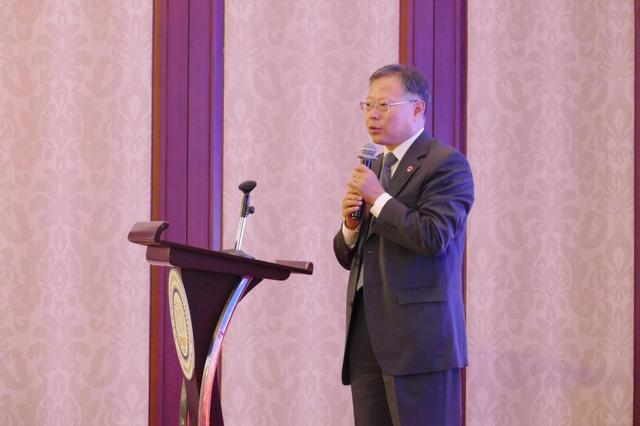 Fu Guoqing said that Shanghai is implementing the of construction comprehensive national center for science, carrying out key tasks such as major strategic projects and fundamental engineering projects that lead the industry development. He welcomed present Chinese and foreign members can share the development achievement of Shanghai. In his speech, Yanaki Boyanov Stoilov said that the One Belt And One Road initiative was a great opportunity for Shanghai , universities and technology innovation institutions to strengthen their lead in different fields.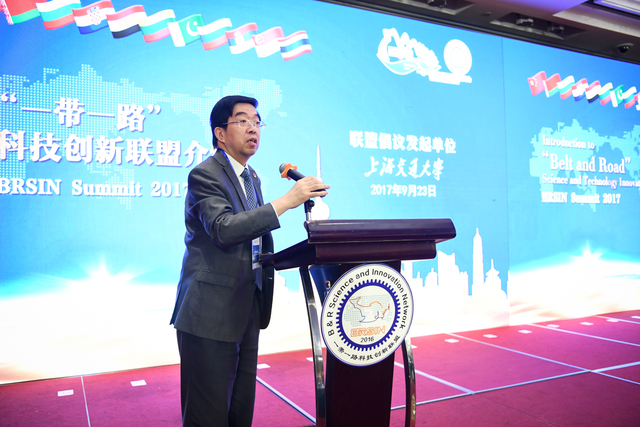 Huang Zhen introduced the alliance situation. Through effective alliance mechanism, the consensus and wisdom of universities, enterprises and all sectors of society are gathered together to shoulder the mission of social development in countries and regions along the line of service.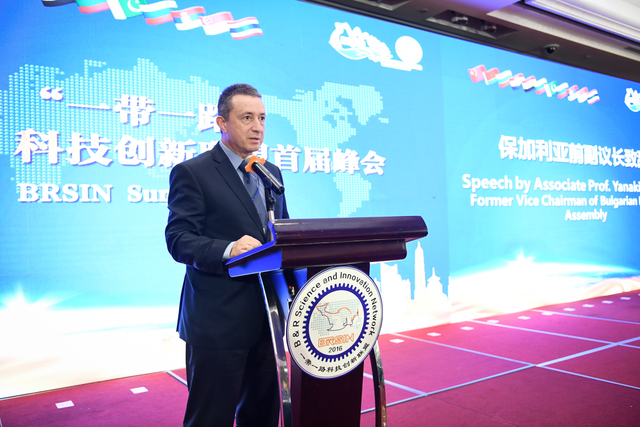 Yanaki Boyanov Stoilov, Saudi Prince H.R.H Prince Saud Alhassan Saud Abdulaziz Al Saud, Lin zhongqin and members of the alliance lighted up the summit logo together.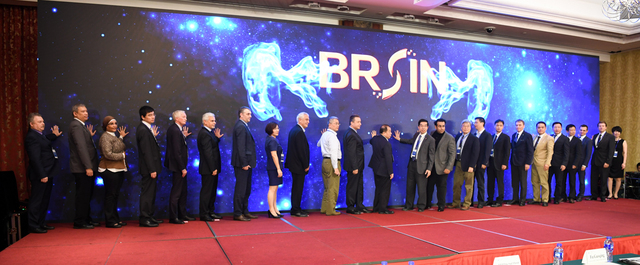 In the meeting, they also co-signed the Shanghai declaration. The declaration pointed out that it will play the advantages of private science and technology exchange, integrate and utilize "area" science and technology innovation resources, so as to realize technology mutual reciprocity and mutual benefit and jointly create a win-win situation of science and technology.
---
Translated by Wang Jiayu Reviewed by Wang Bingyu