SJTU, Elsevier Signed Memorandum of Strategic Cooperation
On October 30th, Shanghai Jiao Tong University and Elsevier signed the memorandum of strategic cooperation. The ceremony was held in the Administration Building on Minhang Campus. SJTU President Lin Zhongqin, Global President of Managing Director of Elsevier's journal Philippe Terheggen, SJTU Vice President Xi Lifeng, other officials from Elsevier, and representatives of International Affairs Division, Office of Research Management, libraries, and Planning and Development Division attended the ceremony.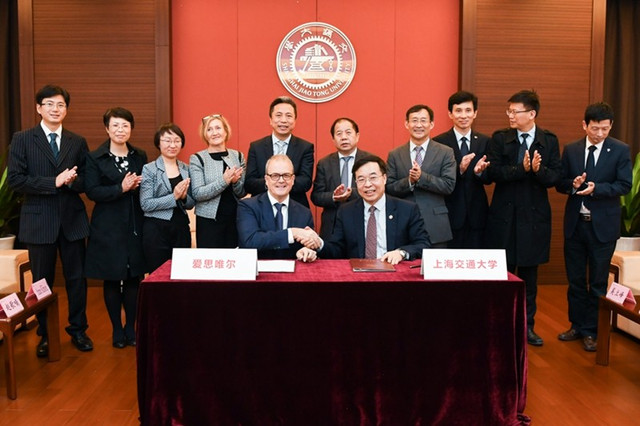 According to the memorandum, both parties will strengthen their cooperation in database and journals.
After the ceremony, Philippe and other officials had academic discussions with our teachers and students. Vice Dean of Office of Research Management Li Weidong hosted the seminar. At the seminar, Philippe introduced the trend of journal publishing and exchanged ideas with the teachers and students.
Translated by Huang Yiqing Reviewed by Wang Bingyu